Rumour: Vivo Xplay 5 May Be The First 64-Bit Snapdragon 810 Smartphone | TechTree.com
Rumour: Vivo Xplay 5 May Be The First 64-Bit Snapdragon 810 Smartphone
While HTC has clearly taken the crown of launching the first Android handset with a 64-bit chip, the competition is not to far away.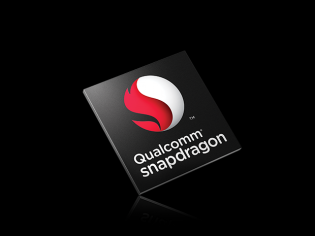 Self-proclaimed Chinese tech analyst, Pan Jiutang has put down his thoughts about the forecast of upcoming smartphone launches. The smartphones will supposedly be the first lot to sport the Snapdragon 810 64-bit processors from Qualcomm. While the OPPO Find 9, Vivo Xplay 5, and the Xiaomi Mi5, claims the analyst, will be the first Android smartphones, he does mention that it will be the Vivo Xplay 5 that will be the one to sport the 64-bit Qualcomm Snapdragon 810 chipset first.
64-bit chipsets come with their own advantages and while Qualcomm will be shifting to octa-core processing with the same, smartphones will be able to utilise this power only when Google outs Android L.
We all know about Vivo, simply because it was the first smartphone maker to out an Android smartphone with a Quad HD display. While the rest quickly followed suit after Vivo, it indeed makes sense to believe that the rest of the smartphone manufacturers will soon jump to the Snapdragon 810 quickly to keep up with the competition. The only problem as of now is the availability of the same.
[Also Read: Qualcomm Announces Snapdragon 810 And 808 64-Bit Chipsets]
The Qualcomm Snapdragon 810 was announced in April it was indeed high time that these chips began to hit the assembly line and we would soon begin seeing them in flagship smartphones. HTC was the first to announce its mid-range smartphone, the Desire 820 with a Snapdragon 615 64-bit chipset. Even HTC mentioned that there would be a performance increase after it delivers the Android L software update, there are other features like the pricing and the front-facing camera that make it worthwhile. While brands like Sony and Samsung have been mum on the topic, they may indeed be waiting for Google to announce its latest version of Android to see how much of an advantage 64-bit processing brings in daily usage.
TAGS: Hardware, Mobile Phones, Qualcomm