Qualcomm Announces Snapdragon 810 And 808 64-Bit Chipsets | TechTree.com
Qualcomm Announces Snapdragon 810 And 808 64-Bit Chipsets
Will bring a big processing and 3D performance boost for mobile devices in 2015.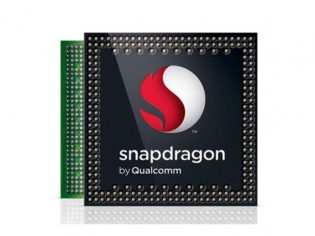 Qualcomm's Snapdragon changed our perception about what we expect from mobile devices when the first chips were introduced back in 2007. With 64-bit mobile computing craze started by Apple, there seems to be a need for some heavy duty 64-bit processors in the Android market as well.
Qualcomm earlier this year introduced the 64-bit Snapdragon 410, 610 and the 615 covering the mid-segment and entry-level mobile devices bringing 64-bit processing for the masses. Now with the announcement of the Snapdragon 810 and 808, Qualcomm will finally covers the mid to flagship market as well. Both processors will switch to the ARM Cortex-A5x CPU cores instead of Qualcomm's Krait cores and will leverage the big.LITTLE architecture.
The Snapdragon 810 is the chipset that will replace the long-awaited Snapdragon 805 (which we will soon see later this year) and be the top of the line offering for the rest of the year. Inside the Snapdragon 810 will be four Cortex-A57 cores and four Cortex-A53 processor cores which will replace the existing Cortex-A15 and Cortex-A7 chipsets that power today's chipsets. But this is not just about the numbers. The chipset will offer a 25-55% performance increase with just a 20% increase in power consumption. This could again go up if the manufacturing process switches to 20nm instead of the current 28nm process. The Snapdragon 810 gets an all new Adreno 430 GPU which is touted to be 30% faster than the existing Adreno 420. With so much power at hand, expect to see the most advanced and comprehensive 4K Ultra HD experiences on a mobile device. You will not only be able to record 4K video but also edit them on the go and display them on 4K screens.
The Snapdragon 808 uses two Cortex-A57 cores and four Cortex-A53 processor cores and a new Adreno 418 GPU; which falls a little below the existing 420 in terms of performance. Working in tandem, expect to see the mid-range 808 perform second only to the 810.
Qualcomm seems to be ensuring its space in the 64-bit race that is soon to take off in the Android world. Let's just hope, that the software keeps up with the hardware and we get to see some new features that make use of the technology that these new chipsets will offer. Both chipsets are expected to become available to manufacturers only in the first half of 2015, so you don't need to hold back your purchase of the latest 4K smartphone just yet.
TAGS: Hardware, Mobile Phones, Tablets, Qualcomm