Apple Takes Security And Privacy To New Heights With iOS 8 | TechTree.com
Apple Takes Security And Privacy To New Heights With iOS 8
The company says that it cannot access data on its own devices even if it wants to.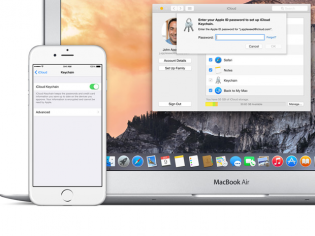 Apple certainly seems to have take the recent celeb photo hack pretty seriously. Not only has the Cupertino giant revamped security for services such as iCloud by enabling two-factor authentication, but also by revamping its privacy policies along with some modifications to its recently announced iOS 8 operating system.
The modification Apple says (while taking a jab at Google) that comes with the recent iOS update, will not allow the company to access the data on its user's devices. Apple has actually modified the system so that it cannot under any circumstances access the data on user's devices, once the user applies a passcode.
One thing to note here is that Apple will be able to access the data that its users have stored on its services such as iCloud; so you will indeed need to make a choice whether you want to sync your data to the cloud or keep it secured on your smartphone itself.
"Unlike our competitors, Apple cannot bypass your passcode and therefore cannot access this data. So it's not technically feasible for us to respond to government warrants for the extraction of this data from devices in their possession running iOS 8." said the tech giant.
In short not even the government (US) will be able to spy on what's on your iPhone if you choose to opt out of syncing with iCloud.
We wonder how the Indian government will react to the new security update and the updated privacy policies as well. Especially since they were after BlackBerry and even messaging services like Tiger Text in the past.