HTC Eye Hardware Details Surface; Packs In The Usual
Keeping with HTC tradition, leakers have managed to fish out some details of the soon to be announced smartphone.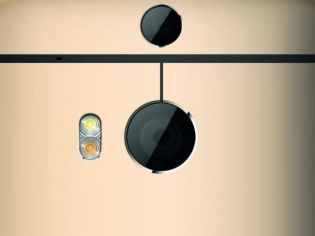 While HTC sent out invites for their upcoming smartphone unveil in New York City, leakers seem to be busy fishing out details of what they think is the upcoming handset from HTC codenamed the "Eye". The latest leak thanks to leaker @UpLeaks gives us some details about what we should expect from HTC's upcoming flagship.
So far there is not much that has leaked out about the handset, which is a bit surprising considering this is an "HTC" handset that we are talking about. As far as the leak goes, the information points to a smartphone that will sport a 5.2 inch display with a pixel density of 423ppi. Inside we should expect a Snapdragon 801 chipset which is pretty much the same as the HTC One M8.
Clearly what is the highlight here is that HTC will show off a smartphone with a 13 MP Duo Camera. Indeed this would be a reason for many who have been waiting for HTC to shed off that pointless UltraPixel tech. But for now we cannot confirm whether the company will be letting go or simply building a bigger 13 MP UltraPixel sensor or going in for the standard one like on the Butterfly 2.
Whatever it is, we will know when the handset launches on the 8th of October in New York. Hopefully similar to the One M8, we see this handset leaking out well in advance, since there is indeed a a long way to go before the announcement.
TAGS: Mobile Phones, Android, HTC