LG To Announce G Flex Successor By Q4 2014
Tagged as the G Flex 2, the company will in all probability mend a few things and deliver a smartphone based on the same tech.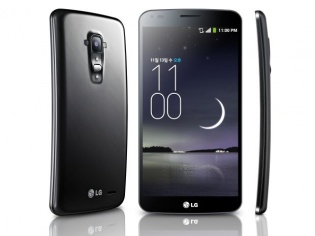 News is that LG will actually be taking another shot with flexible displays on smartphones. While the LG G Flex was not much of a head turner thanks to its price (which has now dropped), the company, as sources say is busy preparing a successor to the same that will be launched by the end of this year.
There is indeed very little information about the upcoming handset, but reports point to the handset being smaller than the original behemoth while still maintaining its flexible form. Information also points to the LG G Flex 2 sporting a display with a resolution over Full HD.
While the LG G3 was certainly a success with the Korean company's first venture into the Quad HD space with smartphones, LG certainly won't be breaking any records with the G Flex 2 (it may win a couple of awards though). The handset is said to launch in Korea followed by the USA and finally in India. Hopefully LG comes up with some realistic pricing this time around to keep sales steady.
TAGS: Mobile Phones, Android, LG G3, LG G Flex