BlackBerry Finally Sends Out Invites For Passport Event On September 24 | TechTree.com
BlackBerry Finally Sends Out Invites For Passport Event On September 24
May be the Canadian company's last shot at the smartphone.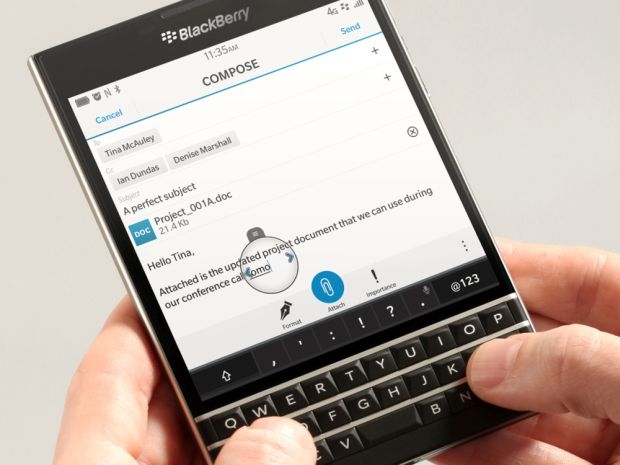 Indeed BlackBerry has nothing much left when it comes to hardware and is putting in all it has got in the upcoming Passport. The company via its official blog has finally announced that it will be launching the device at scheduled events held around the world on the 24th of September.
The event which should hopefully take place simultaneously in Toronto, London and Dubai will see what many say is BlackBerry's last shot at making hardware devices. The Passport has showed up in a number of leaks so far, beginning way back in April when a third-party case for the Passport leaked out. Soon there after leaked a display of the passport and now we recently found all the information about the BlackBerry Passport's specifications listed online. But that's not it, it was just a few days ago that someone actually reviewed the Passport itself. Clearly goes to say that there is not much left to reveal.
Indeed it seemed like it was high time that the Canadian smartphone maker finally came up with something new. With a square screen and a handset the size of an actual passport, BlackBerry seems to have overshot that newness and is stepping more into awkward and weird if you ask us.
TAGS: Mobile Phones, BlackBerry OS 10, BlackBerry, BlackBerry Passport