The Moto X+1's Rear Dimple Could Double Up As Its Power Button
Despite being just two days away from the launch of the Moto X+1, the rumours and leaks don't seem to be stopping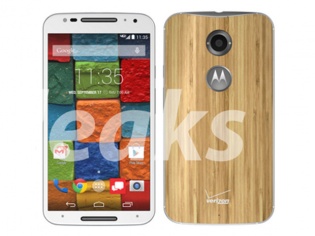 The Moto X+1 is all set to be launched at on September 4, but despite our proximity to the launch date, news about the device doesn't seem to stop flowing. A new leak by TK TechNews now suggests that the Motorola logo at the rear of the phone might actually be an LG G3-esque home button.
According to the report, the ergonomic dimple which was one of the biggest talking points of the Moto X, will be reinvented as the phone's power button on the X+1. In addition to this, the button could also be used to control certain other functions within apps, adding solid purpose to the dimple.
Aside from the novel button placement, we can also expect the Moto X+1 to come with an aluminum frame and a horde of back cover finishes, including plastic wood, leather and denim. US carrier Verizon will supposedly release a custom carbon fiber version of the handset too, but don't expect it to make the jump to Indian shores.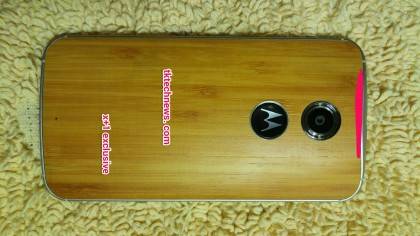 Recent leaks of the Moto X+1 have revealed a more substantial list of features, some of which we weren't even expecting in our wildest dreams. Photos taken by TK TechNews back up the theory of the device coming with Amazon's Fire phone like Dynamic Perspective feature, clearly revealing the four sensors on the face of the device.
[Also read: Rumour: Motorola's X+1 To Feature A 3D Display And Optical Zoom]
Other news has suggested that the Moto X+1 will house a camera module with optical zoom capabilities, which if true should be quite a feat as photos of the device so far don't show a substantial hump at the rear. While there's no way to back up most of these claims, it won't be long before we know for certain.
[Also read: Moto X+1 Leaked Images Show Metal, Wood And Glass Construction]
TAGS: Motorola, Moto X+1, Mobile Phones, Android, Google