Moto X+1 Leaked Images Show Metal, Wood And Glass Construction
After repeated leaks about specs and boot images in the past, we finally get our first glimpse of the rumoured handset.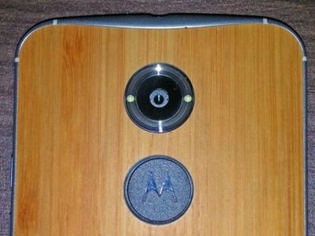 The Moto X+1 has finally surfaced online and according to the leaker is indeed the real deal. The handset looks really different from the rest of the Android herd and will certainly stand out from the drab and boring Android designs we see these days.
From the images, which are pretty clear, the handset falls in line with Motorola's current design philosophy and retains the curves of the Moto X. What is new here is the metal (aluminium) chassis and the beautiful wooden back panel which also sports a rather odd-looking Motorola logo made of plastic. On top we find the centred headphone jack, which again is reminiscent of the Moto X.
The camera set up is a bit different from what we find on smartphones these days and seems odd because of the LED flash arrangement. The glass lens cover is abnormally large, flanked by two LED flash units on both sides. This could be bad since the flash could indeed flare while clicking photos.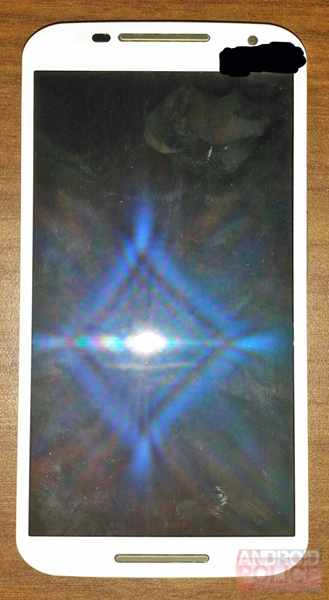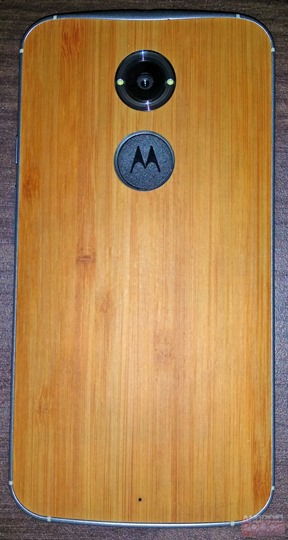 Still then the leak looks pretty legit but may also be a pre-production prototype. Lets hope that the design makes its appearance on the final handset so we at least get some variety in terms of design in the Android space. As for the specs of the Moto X+1, its is rumoured to sport a Snapdragon 800 chipset with 2 GB of RAM powering a 5.1 inch Full HD screen and a 12 MP snapper.
[Also See: Leaked: Moto X+1 To Be Launched End Of September]
TAGS: Mobile Phones, Android, Motorola