Flipkart Cleaning Up Its Moto G Act Now That The G2 Is On Its Way
Apart from offering discounts on accessories and recently the handset itself, the retailer indicates that the G2 is coming.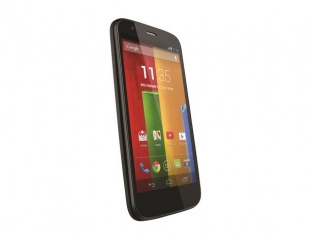 The Moto G was indeed the handset that started it all. Be it for Motorola or Flipkart, it was the handset that clearly started the flash sale revolution in India. The handset sold a million units and even put Motorola in 4th place as the largest smartphone vendor in the second quarter in India. Well now it's finally time for the Moto G to go as Motorola preps up its successor for a launch destined to happen on the 5th of September.
Flipkart is trying its level best to push out all the handsets possible, before the new Moto G2 arrives. Motorola a few weeks ago put a Rs 2000 price cut on the Moto G in order to keep up with the growing competition from Xiaomi's Mi 3 and ASUS' Zenfone series.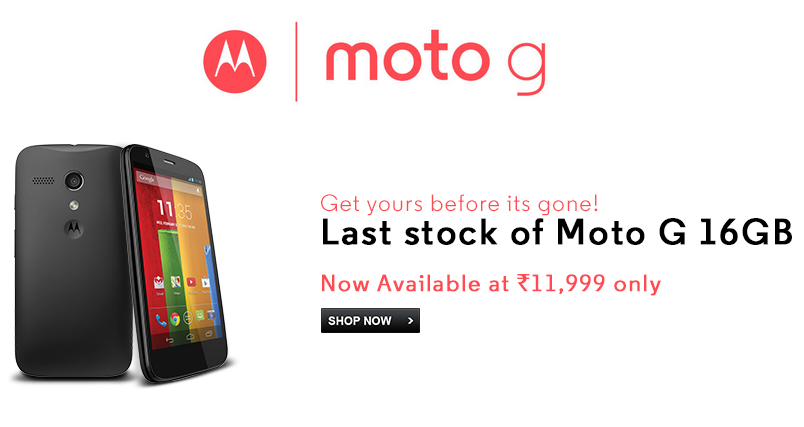 Clearly the Moto G did not see much competition at launch and was indeed the phone to purchase for buyers looking for the perfect Android budget handset. This time around with Xiaomi's huge fan following and ASUS' Zenfones covering every budget price point, Motorola will indeed be in a huge fix if it does not get its pricing right.
As for the successor to the Moto G, the Moto G2; the handset is rumoured to come with a 5 inch 720p display, Android KitKat 4.4.4, all powered by a Snapdragon 400 processor coupled with 1 GB of RAM. As for the camera department, we are expecting an 8 MP camera sensor on the back with a 2 MP sensor up front.
Whatever be the specs we will soon be getting a confirmation when the handset sees its launch first in the US (4th of September), then in Delhi followed by Mumbai on the 6th of September. Motorola is indeed becoming a victim of a market that it helped create.
[Also Read: What To Expect From Motorola's September 4 Event]
TAGS: Mobile Phones, Android, Motorola, Motorola Moto G