HTC Teases The Desire 820; Will Be Heading For China | TechTree.com
HTC Teases The Desire 820; Will Be Heading For China
An upgrade to the Desire 816? We think not.
HTC has posted a teaser image on its Weibo account talking about the numbers 8-2-0. The image was posted on the 20th of August, but HTC in the post mentions that the number does not only represent the date but more. Indeed the company is hinting at what is rumoured to be the HTC Desire 820 handset and since it did show up on HTC's Weibo account, it could only be headed to China.
As for the handset, rumours point to it sporting the Qualcomm Snapdragon 615 processor, which is Qualcomm's first step into the 64-bit space; apart from being an octa-core one. The processor that was announced back in April along with the rest of Qualcomm's 64-bit line-up, comes with four 1.8 GHz Cortex-A53 cores and four 1.0 GHz Cortex-A53 cores including an Adreno 405 GPU. Indeed performance benchmarks in the mid-range will be seeing a significant boost, starting the end of this year.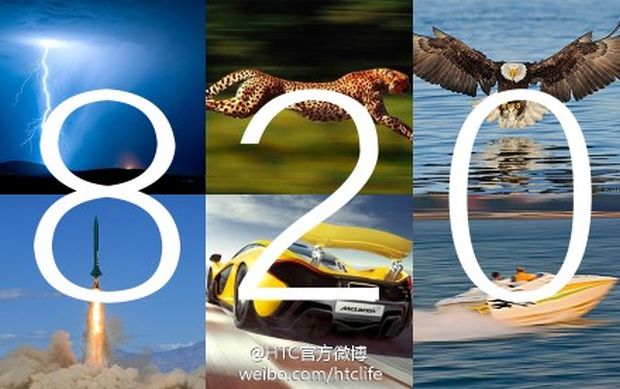 Qualcomm had announced back in May that the chipmaker was ready for production when it came to the Snapdragon 615 chipset. We guess that the 64-bit game will begin a lot earlier if this rumour does turn out to be true; rendering the current crop of smartphone flagships outdated in a few months.
TAGS: Mobile Phones, Android, HTC