Sony Xperia Z3 Benchmarks Reveal Specs Similar To The Z2 | TechTree.com
Sony Xperia Z3 Benchmarks Reveal Specs Similar To The Z2
Either that or we are looking at the first Sony Xperia Z2 'S'.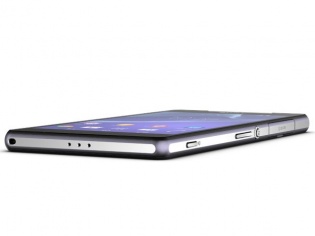 When Sony's Mobile's Creative Director, Kurozumi Yoshiro announced back in Feb, that the company would refresh its product line every six months, we are pretty sure he did not mean a design refresh. For now things somehow seem to be heading that way, considering that the latest benchmark results from a GFXBench listing shows specifications similar to the Xperia Z2.
The smartphone that got listed on the benchmarking tool's website, is listed as the D6603, which indeed stands for Sony's unreleased Xperia Z3 handset if nothing else. Sadly the benchmarks show nothing new.
We have the same Snapdragon 801 SoC as there was in the Xperia Z3 coupled with the 3 GB of RAM and 16 GB of internal ( 12 GB available) memory. The camera is again the same 20 MP unit along with the 2 MP front-facing one. So in short nothing apart from the design, seems to have changed with the Z3.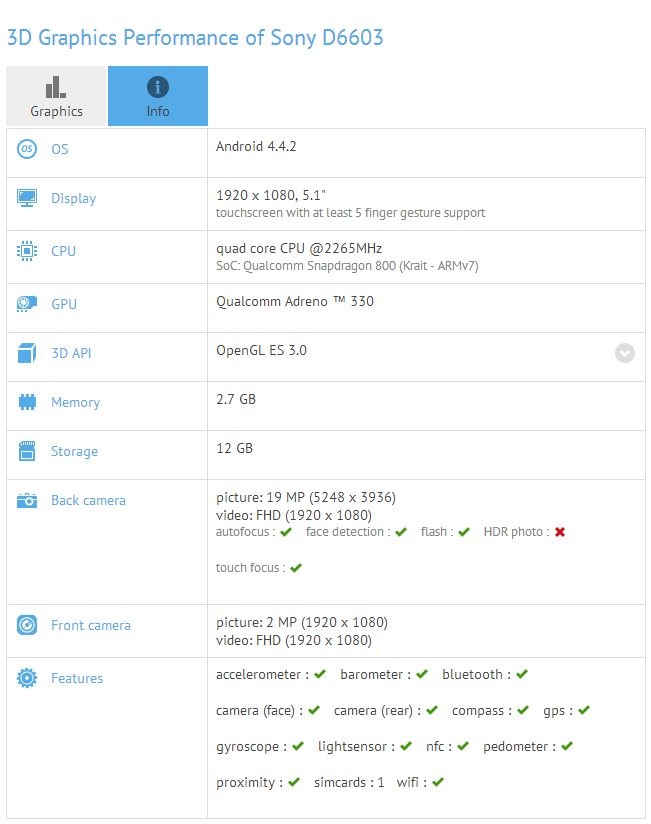 Indeed after being in the rumour mill for so long, we did expect the Xperia Z3 to show up with a faster Snapdragon 805 chipset if nothing else. So it seems for now that the Xperia Z3 will be a cosmetic upgrade to clear up all the design defects (including that overheating issue) of the Z2 rather than a refreshed Xperia Z3 after all. Let's just hope that Sony proves us wrong when it takes to the stage at its pre-IFA Berlin event.
TAGS: Mobile Phones, Android, Sony, Sony Xperia Z3