Leaked: Sony Xperia Z3 To Sport Faster Snapdragon 801 Processor | TechTree.com
Leaked: Sony Xperia Z3 To Sport Faster Snapdragon 801 Processor
Hopefully this should solve Sony's 4K video recording woes.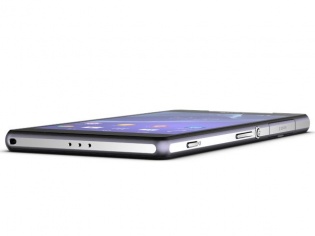 The Sony Xperia Z3 has been showing up in a number of leaks lately, but no one had a clear idea about what hardware this smartphone would bring to the Android smartphone space. Finally its famed leaker @EvLeaks who comes to the rescue and we finally have a clue about what the handset may bring to the table.
@EvLeaks is a well-known leaker and seems like a credible source since he has indeed helped leak out a number of flagship smartphones, beginning with the Nokia Lumia 1020. Strangely though in the case of the Xperia Z3, Sony's upcoming smartphone offering, we are indeed a bit sceptical.
The leaker states that the Sony Xperia Z3 handset would sport a Snapdragon 801, again this is not the same chipset that was present in the earlier Xperia Z2, but the one with bumped up specs found in the Samsung GALAXY S5 (Snapdragon variant). The 8974AC version of the chipset has been clocked at 2.45 GHz which is coupled with the same 3 GB of RAM found on the Xperia Z2. Also included in the mix will be a slightly larger 5.15 inch 1080p display and 16 GB of internal memory which in all probability will be expandable. The camera remains the same at 20.1 MP along with 2.1 MP front facing sensor.
Let's hope that the upgraded hardware solves the Sony Xperia Z2's 4K video recording problem which is still limited to 5 minutes before the phone heats up and shuts the app. The Sony Xperia Z3 had recently reached the FCC's table and seems like we should be hearing from Sony about an announcement pretty soon.
[Also See: Sony Xperia Z3 Poses Alongside Z3 Compact]
TAGS: Mobile Phones, Android, Sony Xperia Z3, Sony