Is Microsoft Paving The Way For Its Smartwatch With WP 8.1 Update 1? | TechTree.com
Is Microsoft Paving The Way For Its Smartwatch With WP 8.1 Update 1?
Developers are hard at work analysing Update 1 and surprisingly find an interesting piece of code that shows support for smartwatches.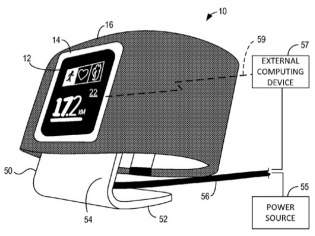 Microsoft has just released the Preview for Developers version of Window Phone 8.1 Update 1 and now WPCentral reports that the firmware actually contains support for smartwatches. Indeed Microsoft has other plans for Update 1, things that the tech giant did not even mention in the recent blog post made by Joe Belfiore, Corporate VP and manager for the Windows Phone Program.
Microsoft seems to be hiding a lot of stuff in their firmware updates these days, but obviously this would not escape the sharp eyes of the devs who have been waiting to get their hands on the update for long. The Windows Phone 8.1(WP 8.1) Update 1 actually contains API support for smartwatches, in the form of simple tasks such as receiving a call, snoozing an alarm or even a reminder. Digging a little deeper, PasteBin revealed that OEMs could use these APIs to build apps that allow their smartwatches to complete simple tasks and even pull up notifications from the phone to the smartwatch.
Indeed Microsoft is paving the way for something bigger here. Moreover, WP 8.1 Update also shows a new setting for Accessory Apps, meaning that support for smartwatches after smartbands like Fitbit is indeed coming to Windows Phone.
[Also Read: Microsoft's Rumoured Wearable Is More Fitness-Tracker Than Smartwatch]
TAGS: Software, Windows Phone, Microsoft, smartwatch