Fitbit Becomes The First Fitness Tracker To Support Windows Phone | TechTree.com
Fitbit Becomes The First Fitness Tracker To Support Windows Phone
The app is identical to its iOS and Android variants and will work exclusively on Windows Phone 8.1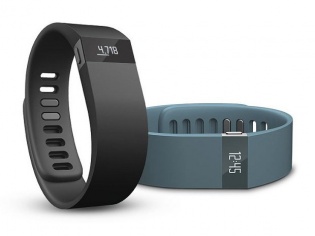 The past one year has been absolutely brilliant if you're a fitness data freak, with various trackers and activity bands making their way to the market. Unfortunately, your choice of smartphone to which you tether the wearable was limited to devices running Google's Android or Apple iPhone, until now.
One of the most popular names in the fitness/activity tracking business, Fitbit, has launched its app for devices running Windows Phone 8.1. The app is near identical to its iOS and Android counterparts, with the wearable pairing to your WP 8.1 device via Bluetooth.
Even in terms of functionality, the Fitbit app for Windows provides users the ability to monitor their progress on fitness goals, adjust goals or even create new ones. The app also allows users to send messages to friends with Fitbit devices and create leaderboards for a bit of competition.
Fitbit has launched its app for Windows Phone 8.1 following big names like Adobe and Uber, who brought their services to the platform in the past few weeks. Microsoft's problems of motivating app and hardware developers hasn't ended yet, but things do seem to be changing, albeit at a slow pace.
Windows Phone 8.1 users will be able to download the Fitbit app starting today for free from the Windows Phone store. The app will work along with devices like the Fitbit Flex or the Fitbit One.
TAGS: FitBit, Windows Phone 8.1, fitness-tracker, Microsoft, Uber, Adobe