LG Delivers Software Fix For G Watch Corrosion Issue | TechTree.com
LG Delivers Software Fix For G Watch Corrosion Issue
Clearly it isn't a smooth road to success when you are the first to launch a one of a kind product to the market.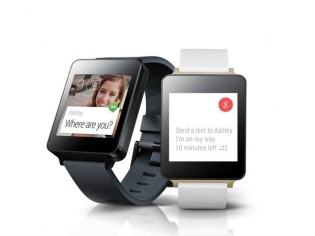 It made waves long before its launch and even hit pre-order status before Google could officially announce it at the Google I/O 2014 event. The LG G Watch has clearly attracted a ton of buyers since launch because it was what would be the standard for Google's Android Wear OS everywhere. But with an early launch also comes a number of problems, including a nasty corrosion issue with charging connectors on the back that has plagued many G Watches the world over. But LG has announced a software fix for this. A software fix for a hardware problem? Well, LG's answer does make sense.
LG says that connectors on the back of its Android Wear-powered G Watch apparently always streams a tiny bit of electricity, which is why the corrosion takes place. This is because the stream of current along with the amount of sweat on your skin, makes for the perfect recipe for corrosion and will obviously prevent charging as well. The software fix will allow the stream of current to flow only when the device is docked for charging which according to LG will fix the issue.
Clearly a smart solution, considering that a large number of a these smart watches were sold soon after the announcement. The company would indeed have to pay a handsome sum it the issue could not be solved with a software update, via product recalls.
[Also Read: All You Need To Know About LG G Watch And Samsung Gear Live]
TAGS: smartwatch, wearable, Android Wear, LG, LG G Watch