Google To Spend Rs 100 Crore To Publicise Android One In India | TechTree.com
Google To Spend Rs 100 Crore To Publicise Android One In India
The move should provide a huge push to Indian smartphone manufacturers that have been inducted into the Android One program.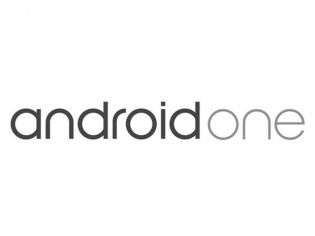 Internet search giant Google will reportedly spend over Rs 100 crore on advertising and marketing activities for its Android One initiative in India. According to an Economic Times report the move will provide a huge push to OEMs Micromax, Karbonn and Spice, the first adopters of Google's low-cost smartphone platform.
Android One was unveiled at Google I/O last month, with the aim of creating a standardized set of specifications for low-end handsets. The benefit of doing so will be that Google will have complete control on the software front, with users getting updates directly from the company.
The first set of Android One devices are expected to debut in October, most probably to cash in on festive season sales. Google has chosen India as sort of a test bed for its low-cost smartphone initiative, which is touted as the fastest-growing smartphone market in the world.
[Also read: Google's Sub-$100 'Android One' Phones Coming First To India]
Majority of smartphones sold in India fall under the sub-Rs 10,000 price bracket, and while the cost of Android devices has been steadily falling, the cheapest of devices don't really provide much of a smartphone experience. Google wants to change exactly this, and it's a pretty future proof concept as the company is looking to induct first-time smartphone users into the 'Google environment'.
Chip-maker MediaTek has been tasked with building low-cost processors that will be in compliance with Google's Android One standards. While Micromax, Karbonn and Spice are the first three manufacturers to tie up with Google, the ET report suggests even Celkon and Intex will join the club.
[Also Read: Google To Tie Up With MediaTek For Android One]
Ultimately it isn't yet known if Android One will be a wholly new software or will it be a scaled down version of the regular Android. In all likelihood given the low-powered devices to come out of the program, Android One will be a no-frills version of Android devoid of animations and optimised to run on particular hardware.
TAGS: Google, Android One, Micromax, Karbonn, Spice, low-cost smartphone