Sony May Announce Xperia Z3 And Compact By September | TechTree.com
Sony May Announce Xperia Z3 And Compact By September
Leaked document from a telecom operator in Germany points to the devices being available before the 30th of September this year.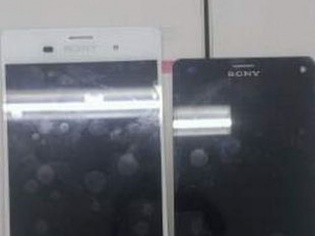 A leak from telecom operator Vodafone in Germany gives us a clue that Sony may have plans to announce the Sony Xperia Z3 and the Z3 Compact mid-September at the IFA Berlin, or at a separate event before that. This falls in line with Sony's updated product release cycle, which was announced after the launch of the Xperia Z2 with the Japanese electronics giant, releasing refreshed smartphones every six months to stay ahead of the game.
The leaked image shows what seems to be a contest with the prizes in the leaked image. The competition ends by the 30th of September and that the Z3 and the Compact simply will add more points for the contestants.
We cannot believe the image entirely. The letter does not focus on the Xperia Z3 and Z3 Compact handsets, but more on the contest. Clearly this means that it is genuine to an extent, and falls in line with Sony's new six month product refresh cycle. This will come pretty close to the launch of Samsung's rumoured Note device, tagged as the GALAXY Note 4.
[Also Read: Samsung Set To Launch Curved Note 4 And Gear Glass At IFA]
Recently there were images of the two handsets lying side by side with refreshed designs and thinner bezels. The current Xperia Z2 handset does come with its own share of problems even though it was one of the show stoppers at the Mobile World Congress earlier this year. What remains to be seen, is whether Sony's refresh cycle is an actual product refresh with brand new internals or just an upgrade like it did with the Xperia Z and Z2 smartphones.
[Also Read: Leaked: Sony Xperia Z3 Poses Alongside Z3 Compact]
TAGS: Mobile Phones, Android, Sony, Sony Xperia Z3 Compact, Sony Xperia Z3