Samsung Set To Launch Curved Note 4 And Gear Glass At IFA
The company has apparently leased a 6000 sq. foot area to display everything from smartphones to kitchen appliances.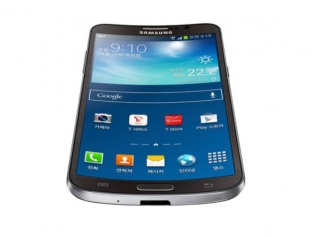 Samsung is geared up to reveal its Note 4 and it looks like they might spring some surprise at the upcoming Internationale Funkausstellung (IFA), which will be held in Berlin. The Korean electronics giant will supposedly be unveiling a variety of electronics, from TV's to smartphones and kitchen appliances as well.
Most importantly of course would be the Samsung Note 4, which insiders point out will be launched in two versions and one will be a curved version.
The device which is the successor to last year's Note 3 is rumoured to come in a curved display and a flat standard form as well. There is not much information about the devices yet, but sources close to Samsung's local partners say that the company will be going all out this time around bringing the latest tech to a market segment, which it built from scratch.
The curved display will head to niche markets, while the standard flat one will be heading to the mass markets. Samsung's curved display will either resemble the GALAXY Round smartphone or may be something that we saw at last year's Consumer Electronics Show, which was a 3-sided YOUM display with bent edges.
[See Also: Samsung's YOUM display demo at CES 2013]
Note 4 aside, insiders say that we should also be expecting Samsung to announce or at least unveil its Google Glass competitor dubbed the Gear Glass for now. We have no clue about what OS Samsung will run on it, but what puzzles us most is how practical such a wearable would be.
Well, whatever Samsung is planning, we will know soon, either through leaks or at the IFA itself, which takes place from the Sept. 5 to 10 later this year.
TAGS: wearable, GALAXY Note 4, Mobile Phones, electronics, Android, Samsung