Samsung Gear Live Available For Pre-Order In India | TechTree.com
Samsung Gear Live Available For Pre-Order In India
The recently announced smartwatches have reached Indian shores at a surprisingly brisk pace.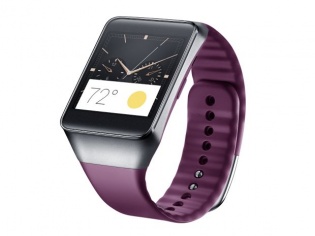 While LG G Watch was available in India for pre-order on the day it was announced at Google I/O, Samsung Gear Live is also now available for pre-order on Google's Play Store.
The smartwatches that were recently announced at Google I/O reached pre-order in the US even before the event went live. A couple of weeks, and now Google is all geared up to deliver your shiny new Android Wear-powered smartwatch starting as early as the July 8.
On Thursday, Google put up a special section for Android Wear supporting apps on its Play Store and now it seems the smartwatches. While the LG G Watch is now up for sale for Rs. 15,000 the Samsung Gear Live is priced slightly higher avt Rs. 15,900.
[See Also: All You Need To Know About LG G Watch And Samsung Gear Live]
Google's Play Store mentions that deliveries for the LG G Watch will begin starting the July 8, while the Samsung's Gear Live smartwatch will leave the warehouse in 2-3 weeks.
All of this clearly goes to show that Google is interested in bringing the latest stuff to the Indian market. Gone are the days when consumers in India had to wait for months after Nexus devices released in the US.
TAGS: smartwatch, wearable, Android Wear, Google, LG, Samsung, LG G Watch, Samsung Gear Live