HTC's One (M8) Swings Company Back Into Profits | TechTree.com
HTC's One (M8) Swings Company Back Into Profits
As promised at its previous earnings call, HTC's One (M8) has done wonders for the company. Lets just hope it lasts.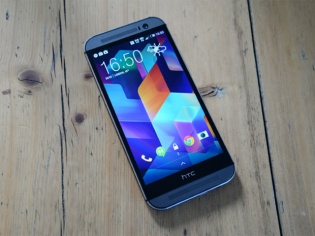 Taiwanese smartphone giant HTC has been going through a pretty furry patch in recent times, but there are now signs of change. After posting a loss in the previous quarter, HTC promised things would be different the next time around, crediting their optimism to the then recently launched One (M8).
It seems that the all-metal One (M8) has actually delivered results for HTC, with the company posting a $92 million profit in the most recent quarter that ended June. While these are no earth shattering figures considering the size and legacy of HTC, it does signal that the company's new formula is working.
Still to be seen is if HTC can cash in on the success of its new One for a prolonged period of time, rather than just a single quarter. The company is all-set to release a plastic-clad variant of its flagship phone, dubbed the One (M8) Ace, apart from the new One Mini.
[See also: HTC Announces A Dual SIM Variant Of One (M8) In Select Markets]
With all this HTC still has to work hard to keep its return to profitibility from becoming a one-shot-wonder. The other direction the Taiwanese giant is putting its foot down is the entry-level and mid-range smartphone market, with launches such as the Desire 816, 516, 310 and 210.
To be fair however, the company's new Desire range of devices haven't really clicked in the markets (Intended) they were intended for. HTC still has a lot of work to do in the affordable smartphone space, but seems to have got things just right in the premium side of things. Fingers crossed. Lets hope we see a lot more of where that came from.
[See also: HTC Officially Unveils Its Compact One Mini 2 Smartphone]
TAGS: HTC, One (M8), One Mini 2, One (M8) Ace