Oculus VR To Begin Shipping Its Second-Gen Rift In Mid-July | TechTree.com
Oculus VR To Begin Shipping Its Second-Gen Rift In Mid-July
Even with all that money from Facebook, only 10,000 DK2 Rifts will be shipped in July.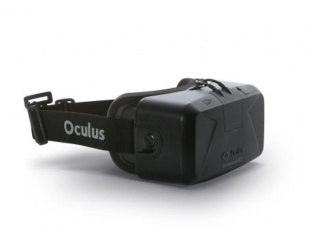 Oculus VR began taking pre-orders for its second-generation virtual reality headset back in March for $350. After receiving over 45,000 pre-orders the company has finally announced that it will begin shipping the DK2 (Developer Kit #2) headset in the third week of July.
This in no way a consumer launch of the Rift, but more of a program rolled out to get game developers and avid gamers to try out the VR headset. Oculus shipped 50,000 units of its first-generation headset before it went out of production, but with 45,000 pre-orders of the new Rift seems all-set to surpass that record.
[See also: ZeniMax Media Sues Facebook's Oculus VR And Its Founder]
Despite the increased interest for its VR headset, the company added that only 10,000 units of the DK2 headset will be shipped this month. Considering that Oculus got close to 12,500 pre-orders in the first 36 hours, some people who booked their Rifts on the second day won't get theirs this month.
This is particularly sad considering that the company now has a pile of money from Facebook, and is in no way short of funding. Oculus still hasn't mentioned how many DK2 headsets it will manufacture, but it's great that the device comes in at just $350, unlike Google's Glass which still costs a whopping $1,500.
[See also: How The Norwegian Army Uses The Oculus Rift To See Through Tank Armour]
TAGS: Oculus VR, Oculus Rift, virtual reality, Gaming, wearable