Samsung Testing Tizen On GALAXY S5 Hardware In India | TechTree.com
Samsung Testing Tizen On GALAXY S5 Hardware In India
The Korean electronics giant is apparently not giving up on Tizen just yet.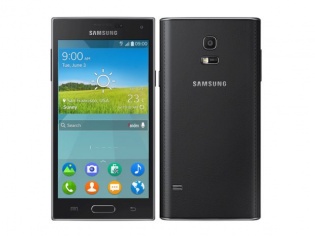 A GALAXY S5 handset running Tizen OS has shown up on Indian import tracking website, Zauba's listings. It is not something that we did not expect, as there were news that Samsung was keen about launching a flagship device with a Tizen twist.
There are apparently 3 GALAXY S5 handsets that have made it to India for testing purposes. Import listings do let out some pretty credible news as can be seen from the HTC's recent Desire 516 launch. So it makes sense to believe that the listed handsets do exist, and that if Samsung has made them, they will be launched in a couple of months from now. Again there is the price, which at Rs 54,404 is a bit worrisome because not too many people out there even in the budget segment would want to buy a Tizen-powered handset.
What we cannot be sure about, is whether Tizen will see success. With Windows Phone struggling to gain market share in a market dominated by Android (fuelled by Samsung themselves) and iOS, it clearly does not make sense to bring it back from the dead, another OS with a non-existent app ecosystem. May be Samsung sees another use for Tizen, (in pushing out its custom services like SAMI), which is why it recently announced its Samsung Z handset that seems to be a mid-range version of the GALAXY S5 to begin with.
[See Also: Samsung Unveils SAMI, A Health Monitoring Platform]
TAGS: Mobile Phones, Software, Tizen, Samsung, Samsung GALAXY S5