Samsung's First Tizen OS Phone To Be Launched In Russia In Q3 | TechTree.com
Samsung's First Tizen OS Phone To Be Launched In Russia In Q3
The phone will feature a 4.9-inch HD AMOLED display, a 2.3GHz quad-core processor and a fingerprint sensor. Clearly not an entry-level phone.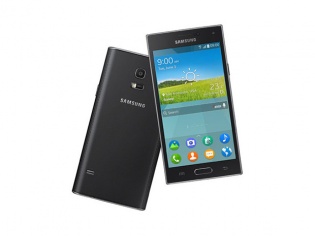 South Korean giant Samsung announced on Sunday that it will launch its first Tizen OS powered smartphone in the third quarter in Russia. The phone, named Samsung Z, will come with a 4.9-inch HD Super AMOLED display, a 2.3GHz quad-core display and even a fingerprint sensor that featured first in the company's flagship Galaxy S5.
It's clear from the specifications that Samsung's Tizen powered smartphone is not an entry-level device as was expected earlier. The device will feature a slim angular design, setting it apart from the company's Galaxy S line of flagship phones. The Samsung Z will also feature an 8MP rear camera and a 2.1MP front facing shooter, pitting it against some mainstream mid-range Android devices.
According to Cnet, Samsung says that Tizen has faster start-up time, immediate multitasking capabilities, and faster Web browsing than Android powered devices. It also has a distinctive 'home and application layout' while a 'dynamic box' will let users tailor the UI according to their individual tastes.
It may seem odd that Samsung is investing so much time in Tizen despite being the largest manufacturer of Android and iOS smartphones in the world. However the company says that Tizen gives it more control over its own future, allowing it to rely a lot less on Google's mobile solutions.
It was reported earlier that the company is looking to sell its Tizen powered smartphones in emerging markets where buyers aren't yet loyal to a particular operating system. Whatever be the case, Samsung has struggled to bring to the market its Tizen powered phones, struggling with the hardware, software and even getting carriers and retailers to buy into their idea.
TAGS: Mobile Phones, Tizen, Samsung, Samsung Z, fingerprint sensor