Motorola Clarifies That News Of Android L Coming To Its Phones Was Fake | TechTree.com
Motorola Clarifies That News Of Android L Coming To Its Phones Was Fake
The company hasn't confirmed whether Android L will be coming to the Moto G and Moto X.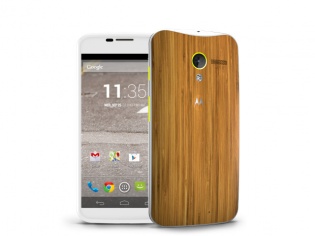 Motorola has been maintaining an impressive track record of getting the latest Android updates out to its devices, which is probably what got us to believe that Android L was coming to the Moto X and Moto G. The company however has clarified that the 'Motorola Germany' Facebook profile is not legit and would like to distance itself from posts made on the page.
The news which came soon after Google previewed Android L at its annual developer conference, claimed that Motorola would release Android L updates for the Moto G and Moto X this fall. The real Motorola hasn't ruled out its existing devices getting an Android L update, so there's still hope.
Here's what the company had to say, "Unfortunately, we have found that a Facebook profile under the name "Motorola Germany" with the following URL facebook.com/MotoDACH/ was created. We would like to point out that this is not an official Motorola site and expressly distance ourselves from said content."
[See also: Android 'L' Is Much More Than Google's 'Next Mobile OS']
Google is currently allowing users to preview Android L, but the update works only on the Nexus 5 and Nexus 7 devices. You should however proceed with caution, as the current Android L build being rolled out is in no way stable, and even the company advices you not to install the update on your primary device.
TAGS: Motorola, Moto G, Moto X, Android L, Google, Google I/O 2014