'City Tours' Feature On Apple Maps For iOS 8 Gets Uncovered | TechTree.com
'City Tours' Feature On Apple Maps For iOS 8 Gets Uncovered
While the feature was announced at WWDC 2014, it wasn't available on iOS 8 Beta until a handy developer uncovered it.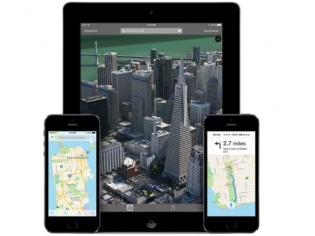 Apple officially announced the 'City Tours' feature on Maps for iOS 8 at WWDC 2014, but it hadn't been released in the beta builds of the new mobile OS. Now however, a developer has unlocked City Tours and managed to give us a preview of what it looks even before it has gone live.
City Tours not only lets users view cities from far above, but also allows them to zoom in and pan around famous landmarks. Developer Pierre Blazquez also managed to make a video of how the feature works, after figuring out how to unlock it through a hidden debug screen.
[See also: Five Prominent Features Of Apple's iOS 8]
The feature is just one among many new functionalities added to Apple Maps in iOS 8. As of now we know that City Tours will be available for New York, Barcelona, Rome, Stockholm, Glasgow, Cape Town, Perth, Bordeaux, Paris, and San Francisco.
[See also: WWDC 2014: Major iOS 8 Features Apple Didn't Talk About]
According to Tech Crunch, engaging the feature will cause the Maps app to switch into satellite mode, allowing users to hover around landmarks from many angles. While the feature isn't going to improve navigation or any utilities on Maps, it certainly adds novelty and could be quite useful for travellers.
TAGS: Apple, Maps, City Tours, iOS 8