WWDC 2014: Major iOS 8 Features Apple Didn't Talk About | TechTree.com
WWDC 2014: Major iOS 8 Features Apple Didn't Talk About
DuckDuckGo Search, a few functionalities from Android and added functionality for the stock camera app.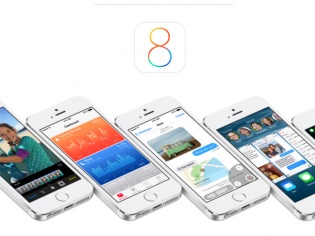 Apple unveiled its all new mobile operating system iOS 8 amid much fanfare at its WWDC keynote event on Monday. HealthKit and HomeKit platforms may have grabbed most of the spotlight, but there are other changes to iOS 8 that Apple didn't talk about.
DuckDuckGo Search
Apple will offer DuckDuckGo search as an option on its Safari browser for iOS 8. The search engine startup isn't overtly popular, but has found favour among users who want to surf the web anonymously. DuckDuckGo's anti-Google ideologies should make it a perfect match for some potential Apple iOS device users, while also boosting the rep of this awesome internet search engine.
Travel Time Notifications
A part and parcel of using Android, users are given useful information of how long it will take for them to reach their destination. Apple will include similar functionality in iOS 8, but it isn't know how the company plans to do this. It could integrate this into Siri, or as with Android could deliver travel time to users through the notification center.
Individual App Battery Usage
Being able to see how much percentage of the battery each app has consumed has been a part of Google's Android for many years now, but a similar functionality will be rolled out for iPhone and iPad users with iOS 8. So far iOS has only told users how many hours they've been using their device since the last charge, but the update will allow them to catch apps which are battery hogs more easily.
Focus and Exposure Controls In Stock Camera App
Apple's iPhone camera is regarded as one of the best in the industry, but so far power users who've wanted manual control of focus as well as exposure have had to rely on third-party apps. With iOS 8, the stock camera app from Apple will allow users to perform similar functions.
Braille Keyboard
iOS 8 will include a Braille keyboard with a 'direct six dot input' that should allow the visually challenged to navigate the devices. While it is still unknown how all this works, its usefulness is unparalleled.
Wifi Calling
Apple's FaceTime video and voice calling has been around for quite some time now, allowing users to make calls over Wifi. However, with iOS 8, the company could give users the ability to make regular calls over Wifi, similar to what carriers such as T-Mobile have offered on other devices. While the feature may not be available everywhere and with all carriers, it's a significant step forward for iOS.
FaceTime Call Waiting
Another major update comes in the form of ability to accept or reject incoming FaceTimes when you're already on a call with another user. It may not sound significant, but call waiting has become a necessity rather than a luxury, so its inclusion in iOS 8 is a huge deal for regular FaceTime users.
Tips For Using iOS 8
While this could simply be an app created to walk users through the various tips and tricks of using an iOS device, it would be the first time Apple directly put out such an app. Third-party developers have been making tips apps for iOS for years now, but one from Apple could benefit from integration with Siri.
Source: TheVerge
TAGS: Mobile Phones, Tablets, Software, iOS 8, operating system