This Is Samsung's New Touchwiz UI | TechTree.com
This Is Samsung's New Touchwiz UI
We don't just update hardware.
Samsung has been launching quite a few devices this year at CES 2014 such as GALAXY Pro Tablets and Galaxy Camera 2. Well thankfully along with hardware changes, Samsung is finally updating its old and extremely boring looking TouchWiz UI.
I for one absolutely dislike the ugly-fugly things that Samsung calls a UI and apparently I am not the only one. Serial leakers (lol) @evleaks on twitter have posted Samsung's new TouchWiz UI version which looks quite nice.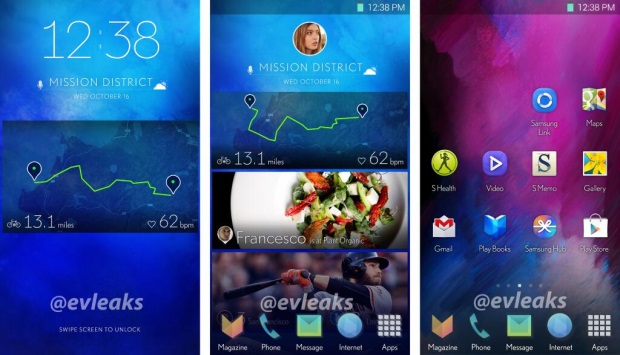 The new UI has elegance, doesn't look like some kid drew it but actually seems like a designer is running the show. The home screens themselves pack quite a few interesting widgets, we just hope these are well optimized and work smoothly. No one like a lag fest and no throwing more processor cores and RAM at it doesn't solve the problem.
There is no official announcement yet, but we think that in MWC 2014 (Mobile World Conference) Samsung may just announce Galaxy S5 with the spanking new TouchWiz UI.
TAGS: Samsung, smartphones, Mobile Phones