Samsung To Come Out With New Galaxy Note Tablets, Galaxy S5 And Galaxy Camera 2 | TechTree.com
Samsung To Come Out With New Galaxy Note Tablets, Galaxy S5 And Galaxy Camera 2
You keep buying, we'll keep churning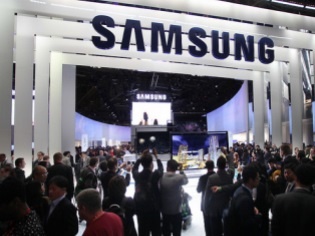 For the upcoming CES 2014 expo at Las Vegas and Mobile World Congress event in Barcelona, Spain (MWC 2014), Samsung is introducing a lot of new changes in its product line this year.
First up Samsung Galaxy S5 is reportedly being built with "new material". What new material, you ask? No, not more colourful plastic inspired by the likes of Apple 5C but rather an "aluminium unibody metal chassis" inspired by you know who. As for the specs, expect Samsung to slap on even bigger screens, bigger resolution (rumoured to be 1440x2560 pixels [2K]), even faster processor to crunch those TouchWiz UI animations and oodles of RAM to run everything smoothly.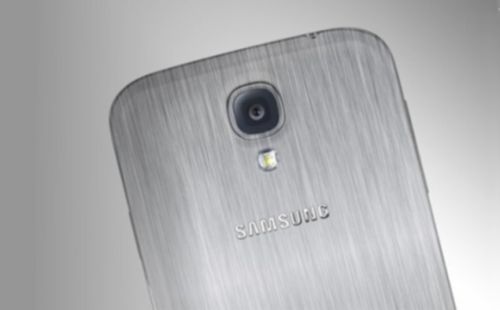 Samsung Galaxy Note Tablets have been a considerable hit, as Samsung is a serious manufacturer of high-end Android Tablets. In MWC 2014, Samsung is planning to release two tablets, Samsung Galaxy Note 3 Lite and Galaxy Note Pro 12.2 inch. The Note 3 Lite is believed to be a low-end version of Note 3 phablet with 1280x720 pixels on a 5.5 or 5.7 inch screen with 13MP front and 8MP rear camera.
The Note 12.2 is Samsung's flagship tray tablet with an incredible resolution of 2560x1600 pixels and 16:10 aspect ratio. A 2.3GHz Qualcomm Snapdragon quad-core processor and Adreno 330 GPU is to power this with 3GB RAM and will feature an 8MP rear camera that supports Full HD 1080p video capture and a 2.1MP front camera for video conferencing.
Last, Samsung's much scorned Galaxy camera based on Android will get an upgrade too, called Galaxy Camera 2. This time it can apparently click without lag (hopefully), with 16MP under the hood, 1/2.33-inch sensor size (all point and shoots use this sized sensor), Xenon flash, and massive 21x optical zoom. Samsung loves to dazzle the unaware with numbers as 28 shooting modes, 4.8-inch (720p) large screen, 1.6GHz quad-core processor, 2GB of RAM, 8GB of storage and a microSD slot. Sheesh, this is better spec'd than my mid-range Android phone itself.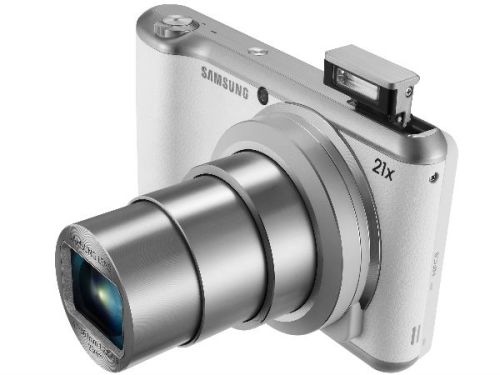 TAGS: Samsung, Mobile Phones, smartphones, Tablets, Cameras, Android