CES 2014: Samsung Introduces GALAXY Pro Tablets | TechTree.com
CES 2014: Samsung Introduces GALAXY Pro Tablets
The new line-up includes GALAXY NotePro 12.2, TabPro 12.2, TabPro 10.1", and TabPro 8.4".
Samsung is making its presence felt at the America's largets consumer trade show. While the company hasn't dropped any handset yet, the Korean brand seem to be concentrating its efforts on tablets. Samsung has introduced four new tablets including Pro versions the GALAXY Note and GALAXY Tab.
First up is the Galaxy NotePro 12.2, which of course sports a 12.2" Super Cleaar LCD with pixel dimensions of 2560x1600. The tablet is powered an Exynos 5 Octa chipset (Snapdragon 800 for US variant). Other features include 3 GB RAM, 8 megapixel rear camera, 2 megapixel front-facing snapper, 32\ 64 GB internal storage, microSd card slot, and 9500 mAh battery. The deivce runs Android Android 4.4 KitKat out of the box, and has stylus support.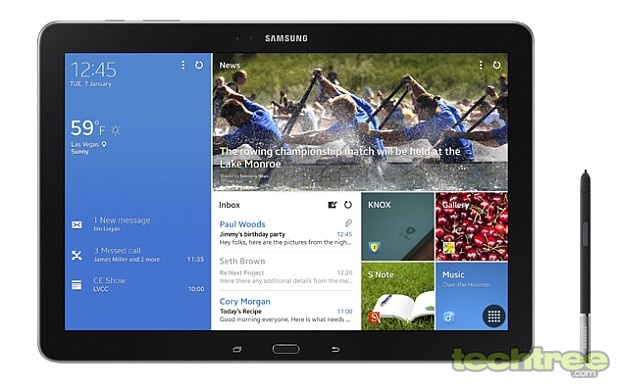 The other three tablets belong to the GALAXY TabPro series. The smallest slate comes with a 8.4" screen (2650x1600 pixels). This tablet too is powered by either an Exynos 5 Octa chipset or Snapdragon 800 depending on the region. There's an 8 megapixel camera, 2 GB RAM, and 4800 mAh battery. It ships with Android 4.4 Kitkat, but lacks stylus support.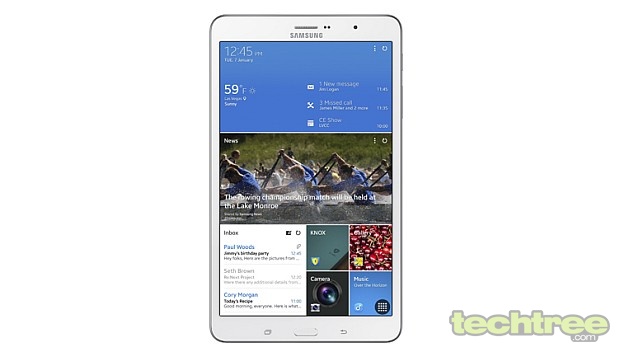 The Galaxy TabPro 10.1" features an LCD screen with 2560x1600 pixels. It's other specs are similar to that of its younger sibling, Tab Pro 8.4", except for the relatively bigger 9500 mAh battery.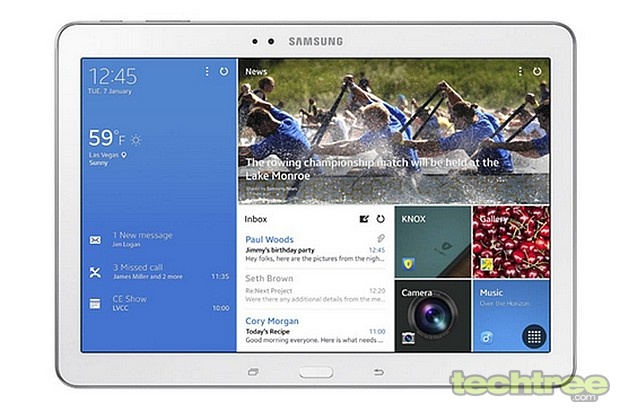 Finally, the top dog in the Tab series, the 12.2" Pro is very identical to the Note Pro 12.2 save for the stylus support. The Samsung Galaxy NotePro and Galaxy TabPro tablets will be available starting from Q1, 2014. There's no word on its pricing as of yet.