Snapdeal.com Launches "Same Day Express Delivery" Service | TechTree.com
Snapdeal.com Launches "Same Day Express Delivery" Service
For now only in select cities.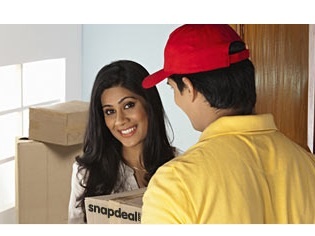 The e-commerce world seems to be playing "Follow the Leader". After Amazon's announcement of 24 hour deliver for additional Rs 99, Flipkart soon followed suit with Rs 90 offer for a price conscious consumer and now Snapdeal offers the same for FREE! After all "You just can't beat Free!"
What's the catch?
There is no catch. But…
- The orders have to be booked before 1PM for the same day delivery.
- The offering is currently in Delhi-NCR to begin with (as snapdeal is situated in Delhi), more cities such as Mumbai and Bangalore are promised.
- It is Free (as of now)
How do I know which product is Same Delivery?
Look out for the "prominent" yellow bar on top hollering about which product has Same Day Delivery. Keep in mind, Delhi people are the only ones that will see it as of now.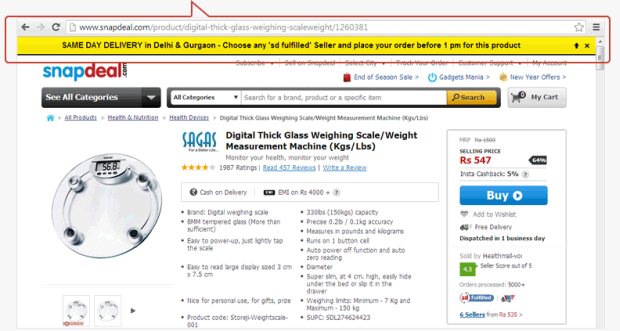 Second, there will be "sd fulfilled" icon is next to the shopping cart to indicate this.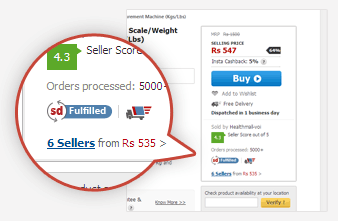 This is honestly awesome news for consumers, and thank you bigger players such as Amazon for starting this initiative. Have you used this service, how has your experience been?
Related News:
Amazon.in Rolls Out 'One Day Delivery' Service
Flipkart Follows Amazon.in; Announces Next Day Delivery For Select Cities
TAGS: E-Commerce