XOLO Attempts A Samsung Note 3 With Q3000 | TechTree.com
XOLO Attempts A Samsung Note 3 With Q3000
Offers similar features for half the price for those who love big screen phones.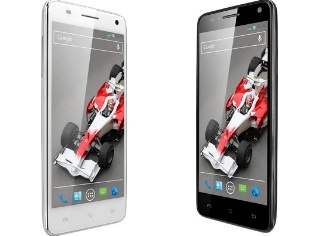 Everyone likes to look premium and take on the current king (in terms of sales) of Android Smartphones. XOLO is apparently readying, a 5.7 inch phablet smartphone, the Q3000 with high-end hardware in it.
The phone much like the Note 3 has a 5.7 inch screen with 1080p IPS display, a quad-core 1.5 GHz processor, 2 GB RAM (Note 3 has 3 GB), a 13 MP camera and a massive 4000 mAh Lithium-Polymer Battery (the Note 3 has 3200 mAh).
Of course, the internal hardware such as the processor classes, chipset, and the camera sensor are a lot different and that is where XOLO can offer it at a much lower cost. Noting from the previous XOLO experiences we've had, we are quite optimistic about this one, even though we don't like big screen phones.
It has already been listed on certain eCom sites for pre-order for Rs 21,000. You do get a black and white edition. Before you pre-order this, hang-on, we'd love to break it down and analyse it for you soon.
Related Stories:
Review: XOLO Q1000S
Review: XOLO Q700
Preview: XOLO Q900


TAGS: xolo, smartphones, Mobile Phones