Tata Docomo Offers Dirt Cheap WhatsApp Plans | TechTree.com
Tata Docomo Offers Dirt Cheap WhatsApp Plans
Pay a rupee a day for unlimited Whatsapp access.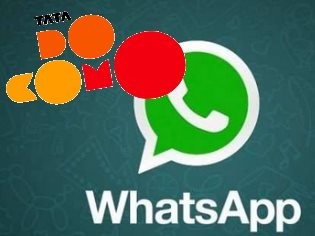 WhatsApp —The most popular mobile messenger service (30 million active users in India alone) seems to have everyone including their great grandma hooked. Tata smartly recognises this and offers some interesting plans for their Docomo users.
As per the partnership, Tata Docomo is offering two packs to its Prepaid GSM customers, priced at Rs 15 and Rs 30 with validity for 15 and 30 days respectively. That means you pay only Re 1 per day for just WhatsApp service. This plan doesn't give any internet usage or other social network usage whatsoever. A separate package or pay as per use service will have to used instead.
Unlimited?
Tata promises that the plan is Unlimited and has not mentioned an upper limit for data usage. If any of you know more details about this, do update us on it.
Though, Reliance Communications introduced a similar unlimited plan for WhatsApp and Facebook access, again for prepaid GSM subscribers for just Rs 16/month. This does turn out much better theoretically. Those who have subscribed to this plan, do let us know how it is in reality in the comments box below.
Related News:
WhatsApp Lands On The Nokia Asha Platform
Will LINE Be More Popular Than WhatsApp?
TAGS: WhatsApp, Mobile Phones, smartphones, Tata