WhatsApp Lands On The Nokia Asha Platform | TechTree.com
WhatsApp Lands On The Nokia Asha Platform
The popular chat app is now available for Nokia's Asha 501 and above.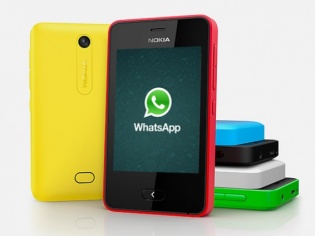 The popular mobile chatting app WhatsApp has finally made its way to the Asha platform now. The app is available free of cost for Asha 501 users via an OTA software update. Nokia, on its official blog has further stated that the app will come preloaded on its Asha 500, Asha 502, and Asha 503 Dual SIM handsets, when it starts retailing by the end of the year. Once loaded, the software is said to "automatically find and add contacts who are already using the messaging service". The app will offer support for emoticons, photographs, videos, and audio files. Ok, you already know everything about WhatsApp.
Notifications will be shown via Fastlane, which Nokia describes as "the second home screen that acts as a shortcut to favourite apps and content, and features on all Asha Platform devices". For a secondary phone, Nokia's Asha line up does seem to dangle some really juicy carrots.