Hold On To Your Wallets: Apple iPad Air and iPad mini With Retina Display Here In India By Dec 7
Get ready, here comes a strong urge to upgrade without a need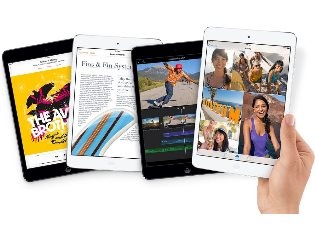 Coming this weekend, get ready to lust for the forbidden fruit as Apple is going to release its iPad Air and mini on the December 7th.
What are the prices like?
The prices start from Rs 29,000 onwards for the 16GB Wi-Fi only iPad mini with Retina display while the iPad Air model comes with a price tag of Rs 36,000.
Price cuts and Schemes?
Apple hasn't talked about any price cuts yet, though you can expect it soon for the older iPad mini model which should come under Rs 20,000. And since everyone and their bai aspires an Apple product, expect schemes such as cash-back, EMI and buybacks soon after the release, hopefully Apple doesn't come up with hare-brained schemes like that of iPhone 5C just to boost sales.
Whatever be the case, feel the urge of the dark side and the lightness of your wallets soon! Oh and in case you are looking for more Apple products to hoard, check out our article on the main differences between iPhone 5, the 5S and the 5C.