Ex-Nokia Employees Reveal Details Of Their Sailfish Based Jolla Phone | TechTree.com
Ex-Nokia Employees Reveal Details Of Their Sailfish Based Jolla Phone
The phone has competent hardware, and the Sailfish OS will be compatible with Android apps too.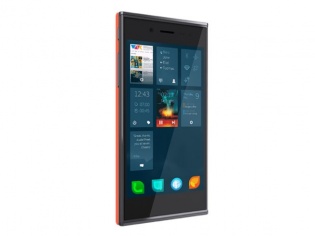 With Microsoft set to acquire Nokia's devices and services business, one would write off the Finns from the smartphone game. However, founded a couple of years ago by ex-Nokia employees, Helsinki-based start-up, Jolla, wouldn't let that happen. For those not in the know, this team of 80+ people is a result of Nokia sponsored entrepreneurship program that helped its laid-off employees (during the Meego to Windows Phone transition) setup their own businesses. Long story short, the folks behind the N9 have changed their badge from Nokia to Jolla.
As reported in May, the company unveiled its first smartphone -- simply called Jolla. Although the phone went up on pre-order in the same month, the details about its specs were scarce. The company has finally revealed that its first smartphone will have a 4.5-inch IPS screen with a protective layer of Gorilla Glass 2, and will feature qHD (960 x 540) resolution. At the heart of the device is a 1.4 GHz dual-core Qualcomm Snapdragon based processor. Other features include an 8 megapixel camera, 1 GB RAM, 16 GB internal storage, microSD card slot, Bluetooth 4.0, GPS, Wi-Fi, 4G, and 2100 mAh battery.
The software onboard is a modified version of Meego, now known as SailFish OS. Similar to the N9, Jolla phone's UI revolves around swipe gestures. According to the manufacturer, the OS will be compatible with Android apps. The phone is pegged at EUR 400 (Rs 28,500) without any contract. According to the company, the first production batch of the phones is fully booked. However, there's no official word on the availability of the devices. We're guessing that it will happen sometime before the Holiday Season.
Specifications:
Dual-core Qualcomm Snapdragon chipset clocked at 1.4 GHz.
1 GB RAM, 16 GB internal storage, MicroSD card slot.
4.5" IPS display with 960x540 pixels, Corning Gorilla Glass.
8 megapixel snapper, 2 megapixel front-facing camera.
Wi-Fi, Bluetooth 4.0, GPS, 4G, NFC.
RGB indicator for notifications.
2100 mAh battery with 7.7 hours of 2G talk-time.
131 (l) x 68 (w) x 10 (d) mm, Weighs in at 141 grams.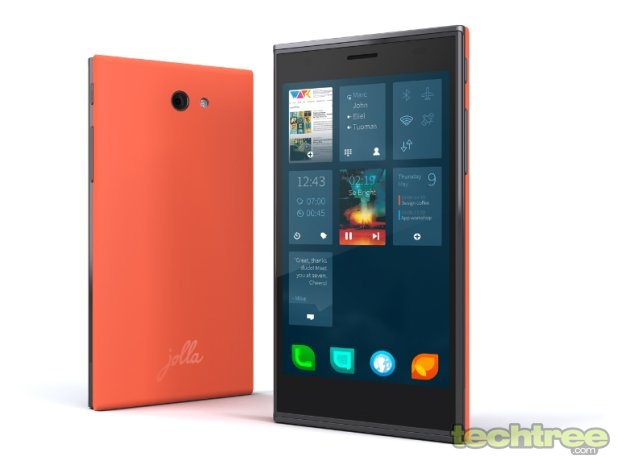 TAGS: Mobile Phones, Jolla, Sailfish