Ex-Nokia Employees Unveil First Jolla Phone With Sailfish OS | TechTree.com
Ex-Nokia Employees Unveil First Jolla Phone With Sailfish OS
The handset is made by ex-Nokia employees working on the Meego project.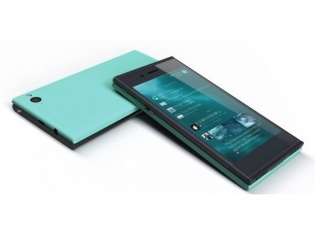 In 2011, Nokia abandoned its Meego OS (N9's operating system), in favour of Microsoft's Windows Phone platform. In effect, those working on the Meego project had to leave the company. To encourage its ex-employees to set up their own businesses, the Finnish handset-maker came up with sponsored entrepreneurship program. Jolla (pronounced Yolla) is one such start-up funded by Nokia. It mainly comprises of folks who designed the software as well as hardware of the Nokia N9. Of course they wanted to deliver a successor of the N9 and continue the development of Meego.

Now after around two years, the company has finally unveiled its first smartphone called Jolla. According to the official product page, the handset features a 4.5" screen, dual-core processor, 8 megapixel auto focus camera, 16 GB internal storage, microSD card slot, and 4G LTE support. Similar to the recently announced Lumia 925, the phone comes with interchangeable snap on covers. On the software front, you get Sailfish OS, which is a modified version of Meego. Similar to the N9, Jolla phone's UI revolves around swipe gestures. Yes, there are no physical or even on-screen navigation buttons. Those sceptical about the ecosystem will be pleased to know that the OS is compatible with Android apps. Now whether it can run each and every Android app, we don't know yet.
The Jolla phone is priced at EUR 400 (Rs 28,500), and is up for pre-order on Jolla.com. The devices are expected to start shipping by the end of this year. Currently, the company doesn't seem to have plans to ship its device to India or Asia for that matter. Those curious about the new operating system can see it in action below:

TAGS: Mobile Phones, Sailfish, Jolla