[Update] iPhone 5S Hits The Indian Market Through Unofficial Channels
Try and guess the price.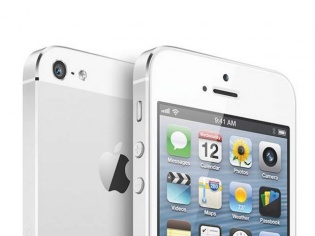 Update (18-10-2013): Prices of the iPhone have been seeing a continuos drop, and here's the latest cost of the handsets in the grey market in the country.
iPhone 5S
- 16 GB - Rs 55,000
- 32 GB - Rs 59,000
- 64 GB - Rs 65,000
iPhone 5C:
- 16 GB - Rs 36,000
---
Update (24-09-2013): Kick yourselves in the shin. The unofficial iPhone 5S price has dropped to around Rs 65,000. The iPhone 5c on the other hand is available for Rs 45,000.
---
It has been hardly a week since Tim Cook unveiled the latest iPhone 5S, and surprisingly the handset is already available in the grey market. At Heera Panna market in Mumbai, you can pick up Apple's latest and greatest for Rs 95,000. And no, we're not quoting the price of two iPhones. Once officially launched in India, we expect it to cost around Rs 50,000. So now for around a lakh, the handset is exuberantly expensive, but then many rich kids won't mind paying that for the exclusivity.
As mentioned in our announcement article, the iPhone 5S looks very similar to its predecessor. It sports a 4" screen with 640x1136 pixels. There's a brand new A7 chipset, which is claimed to be twice as powerful compared to its predecessor, the A6. Apart from some serious raw power, the new iPhone also comes with an improved camera. For starters, you get a 15% larger sensor as compared to the iPhone 5. The iPhone now comes with dual-LED flash. Apple also claims that the phone packs in Auto image stabilisation that reduces noise and motion from shaky hands or moving subjects. The most interesting aspect of the new iPhone is that it comes with a fingerprint identity sensor called Touch ID tech that lets you unlock your phone by simply placing your thumb on the Home button.
More On Apple
Apple iPhone 5 vs iPhone 5C vs iPhone 5S: The Key Differentiators
iOS 6 Vs iOS 7: A Quick Glance
KitKat Bites Into Apple
TAGS: Mobile Phones, Apple, iPhone