Now Idea Brings "Free" National Roaming To Its Subscribers | TechTree.com
Now Idea Brings "Free" National Roaming To Its Subscribers
But it's not exactly free roaming and is available only for prepaid customers.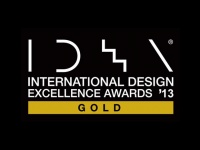 Just a few weeks after TRAI's recommendation, the two operators have announced free roaming packs, and possibly others will follow. After airtel, telecom operator Idea is also offering free roaming plans to its subscribers. However, there is a catch: Idea has come up with two vouchers priced between Rs 230 - Rs 240 and Rs 35 - Rs 40 (prices vary slightly across circles). Of these, the higher priced voucher allows "free incoming calls" on roaming, whereas those opting for the lower priced voucher will be charged 75 paise per minute. The vouchers come with 6-month validity.
These vouchers are only available for prepaid customers and there is nothing for post-paid users as of now. Currently, only BSNL, airtel, and Idea offer such a scheme, but others will surely follow suit for the sake of competition. However, this is not really free roaming as you can see, and it remains to be seen who leads the charge in offering completely free roaming plans to its subscribers, both prepaid and post-paid. If you ask us, we think that state-run BSNL and MTNL are the best candidates in that regard. What do you think?