airtel Offers Free Incoming Calls On National Roaming For Rs 5 | TechTree.com
airtel Offers Free Incoming Calls On National Roaming For Rs 5
The offer is valid only for airtel's prepaid customers who can opt for a daily as well as a monthly rental plan, to avail free roaming.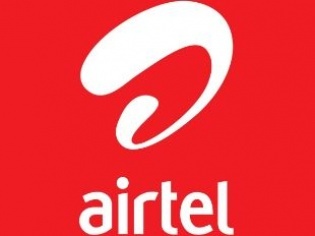 Bharti airtel, now offers a new national roaming plan that provides free incoming calls when on national roaming for the operator's prepaid customers. Prepaid subscribers, would be required to pay Rs 5 to avail the free national roaming plan, for 24 hours. Airtel lets users avail its free national roaming on a monthly basis as well.
Users of airtel's prepaid service can also recharge their accounts for Rs 79 to avail free incoming calls, while on roaming within India. However, outgoing calls while on roaming will be charged at Rs 1.5 Paise per second.
For airtel prepaid subscribers, this new roaming offer can be activated by sending a text message "roam" to 121. This roaming tariff is ideally suited for those heading to various destinations across the country, for a short stay.
It is worth noting that another major Indian telecom service provider, Aircel, had launched a roaming plan called "One Nation One Rate" that provides uniform tariffs on both incoming as well as outgoing calls (including SMS), across the country. Aircel customers in Karnataka and Tamil Nadu circles can avail this plan by paying Rs 26 and Rs 25 respectively, while users in Delhi and Mumbai have to pay Rs 39 and Rs 32 respectively. The tariff for other circles ranges from Rs 21 to Rs 59.
BSNL also has a Roam Free plan, wherein a prepaid customer needs to recharge the account for Rs 199 every six months. This plan offers free incoming calls while on roaming apart from free outgoing calls as well, for a limited time.
One disadvantage of the BSNL Roam Free plan is that prepaid users can enjoy free roaming only when connected via BSNL network. When roaming on other networks, prepaid subscribers need to shell out Rs 1.2 paise/sec for incoming calls.

Also Read: Cheaper Airtel 4G Plans Start At Rs 450