National Roaming To Become At Least 30% Cheaper From 1st July
TRAI refuses to follow NTP 2012 recommendation for completely free roaming; permits two such plans for telcos.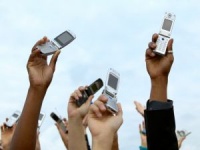 As a part of its 55th amendment order, TRAI has recommended a slash in roaming charges effective from 1st of July. The telecom authority has decided to reduce national roaming tariffs through Special Tariff Vouchers (STV) and has mandated free national roaming plans. The release mentions that the reduced ceilings will be for calls as well as SMS, and that telcos will have to provide at least two types of free national roaming plans to its subscribers, beginning next month.
With the new prescribed ceiling tariffs, per minute outgoing local and STD calls will now be Rs 1.00 and Rs 1.50 per minute for local and STD respectively. In 2007 the ceiling had been set at Rs 1.40 and Rs 2.40. Similarly, per minute ceiling tariffs for incoming calls on roaming has been reduced from Rs 1.75 to Rs 0.75. Outgoing roaming SMSes will not be charged over Rs 1 for local and Rs 1.50 for STD, while incoming SMS will remain free.
Addressing the free roaming recommendations made by the National Telecom Policy 2012, TRAI has said that it is impractical to follow such a policy because of costs involved in national roaming. It cited practical problems with the idea, because if implemented, telecom operators will not be able to recover their interconnect costs from roamers. If such a policy is forced, then the telecom operators will be forced to transfer the cost to all consumers, which will include mostly those who don't use the facility.
TRAI has therefore found another way of addressing the issue of free roaming: With STVs and Combo Vouchers (CVs) for national roaming tariffs. Additionally, telecom operators have been asked to provide at least two types of plans for roamers by which they can avail partial or completely free national roaming, by paying a fixed amount. This looks like a win-win situation for subscribers who roam and also for those who don't and should pave the way for free national roaming in the future. It is worth noting that 3G roaming is still illegal according to a diktat of the Department of Telecommunications (DOT), we can only hope that it is also made free in the next NPT. However, before that is done, we expect that TRAI does something to make 3G more affordable in the first place.
TAGS: Telecom, Government