Apple iOS 7 May Integrate LinkedIn Sign-in | TechTree.com
Apple iOS 7 May Integrate LinkedIn Sign-in
Apple's iOS 7 is currently available as a beta to users of Apple's iPhone.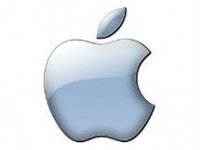 iOS 7 that has Twitter integration, may now feature LinkedIn integration as well. iOS 7 was unveiled at Apple's recently concluded Worldwide Developers Conference (WWDC), and the Cupertino based company's newest platform features iRadio as well. Now, a report published in 9to5Mac mentions code bits that apparently point at a single sign-in mechanism similar to the way in which iOS7 uses its Twitter integration, and which is expected for LinkedIn integration as well.

There are also indications of users being able to post stuff such as web URLs easily to LinkedIn. Apple already has LinkedIn integration in its recently unveiled Mavericks OS X (10.9). This integration allows for users to take a look at URLs posted by followers. These are categorized as "Shared Links" and are present in the new Sidebar that the operating system gives users. With "deep integration", we can expect LinkedIn to sync with Siri and Searches.

Though iOS7 beta for developers is available for iPhone, the current build doesn't yet include LinkedIn integration. 9to5Mac says if there were certain vital code components, then we would have had a remote possibility at testing out the LinkedIn integration within iOS7. As of now, iOS7 beta is not yet available for the iPad. Apple is yet to finalize iOS 7 or announce an official release date.