Android 5.0 In October 2013, May Coincide With Moto X Launch | TechTree.com
Android 5.0 In October 2013, May Coincide With Moto X Launch
Android 5.0 (Key Lime Pie) is expected to be optimized even for smartphones with just 512 MB of RAM.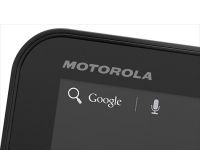 A VR Zone report states that Android 5.0 (codenamed Key Lime Pie) could debut in October 2013. The recently revealed Motorola X smartphone (expected to be Motorola's morale-booster once released) would likely be released in the same timeframe, introducing the possibility of Android 5.0 driving the Moto X. Another factor in favour of the Moto X-Android 5.0 combination is Google's 2011 acquisition of Motorola. Since there have been no significant product launches from this combination, we cannot rule out a Moto X with Android "Key Lime Pie" being in the works.

Earlier in March, there were rumours about Samsung pushing the Android 5.0 update (unreleased as yet) to its devices such as the GALAXY S4 (GT-I9500), and the GALAXY S3 (GT-I9300), but the emergence of reports about Android 4.3 (a minor update expected to still be called Jelly Bean rather than Key Lime Pie) seemed to have reduced expectations of the next big Android platform release. We can still expect Samsung to consider rolling out Android 5.0, albeit only next year in 2014.

Certain technical details regarding Android Key Lime Pie have surfaced unofficially, and as per these details, Android 5.0 would be optimized to run even on devices having 512 MB RAM, which means that we could get Key Lime Pie (KLP) on certain mid-range devices as well. This approach by Google takes a cue from the company's own Android Gingerbread that was optimized to run on low-end smartphones running on 128 MB and 256 MB of RAM. Indian pricing of devices with Key-Lime Pie that have 512 MB of RAM would be a keen point of interest, since the top brands have begun pricing their "feature-filled" mid-range devices competitively in India.

Optimization may well be the USP of Android 5.0, but the first beneficiaries will likely be today's high-end devices that offer a vanilla Android variant - LG Nexus 4, Samsung Galaxy S4, HTC One, and Sony Xperia Z.
TAGS: Google, Motorola, Android, smartphones