Android 4.2.2, Android 5.0 Updates On The Cards For Samsung Devices | TechTree.com
Android 4.2.2, Android 5.0 Updates On The Cards For Samsung Devices
Samsung Galaxy S4, the new flagship is also expected to receive an Android 5.0 update.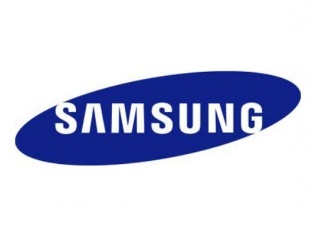 After launching its new flagship smartphone Galaxy S4 last week, Samsung seems to be looking at giving this device an upgrade to the yet to be released Android 5.0 apart from giving some of its older top-end phones an Android 4.2.2 upgrade.

SamMobile says Samsung would be providing Android 4.2.2 updates to its older flagships viz Galaxy S2 and Galaxy Note. There will be an Android 5.0 update for the Galaxy S3 and the newly launched Galaxy S4. Devices slated to receive Android 4.2.2 are:
Samsung Galaxy S2 (GT-I9100)
Samsung Galaxy Note (GT-N7000)
Samsung Galaxy Grand (GT-I9080)
Samsung Galaxy Grand Duos (GT-I9082)
Samsung Galaxy Ace 2 (GT-18160)
Samsung Galaxy Premier (GT-I9260)
Devices said to receive the new Android 5.0 update:
Samsung Galaxy S4 (GT-I9500)
Samsung Galaxy S3 LTE (GT-I9305)
Samsung Galaxy S3 (GT-I9300)
Samsung Galaxy Note 2 (GT-N7100)
Samsung Galaxy Note 2 LTE (GT-N7105)
three variants of Galaxy Note 10.1 (GT-N8000, N8005, N8010)
Android 5.0 (possibly to be named Key lime Pie) is expected to be launched at Google's IO conference in May this year. Android 5.0 is said to bring enhanced social networking support. With Samsung now expected to incorporate the new Android version in the above devices, we can expect enhanced "social" intuitiveness from them.

The Galaxy S2 and Galaxy Note ran on the older Android 2.3.6 at launch, received updates to Android 4.0.4, Android 4.1.2 and now you can expect Android 4.2.2 on them. Despite the delay in releasing updates, it is nice to see that Samsung has supported these devices for a long time with software fixes and upgrades.
TAGS: Samsung, GALAXY, smartphones, Phablets, Android