Moto X Phone Revealed, Tech-Specs Still Unclear
The device can be expected to compete with Samsung's next GALAXY Flagship, and with Apple's iPhone series.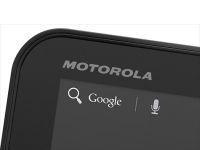 After Google's 2011 acquisition of Motorola Mobility, products seemed to have taken a sabbatical, as there were no major products released. But now, a new smartphone termed Motorola X has surfaced and the device is said to incorporate an OLED display. If a report in All Things D is to be believed, then we could soon have this new smartphone, which Motorola CEO Dennis Woodside termed the "Moto X" smartphone.

Motorola mentioned the Moto X smartphone in a news release, and termed it as the company's new flagship. The Moto X would be assembled in Texas, USA. Although no details with regard to the Moto X's technical specifications are available at this instant, Dennis Woodside has hinted at Korean OLED screens, and Taiwanese processors. "One of the areas we think is really open for Motorola is building a low-cost, high quality market", added Dennis Woodside.

Being a flagship device though, we think it unlikely (at least in India) that Moto X would be priced low. Notable among the rumoured tech specs is a 5-inch display in the Moto X, since large-screen display smartphones (with Samsung's GALAXY series and Note series, apart from the Apple iPhones) have been setting market trends at present and perhaps a 13 MP primary camera.

Since Motorola is held by Google, it is possible that the next version of the Android platform (Android 4.3) could be present on the device.
TAGS: Google, Motorola, smartphones