HTC One Mini In The Works, Said To Launch By Q3 2013
The smartphone is expected with a 4.3 inch display similar to Samsung GALAXY S4 Mini's display dimension.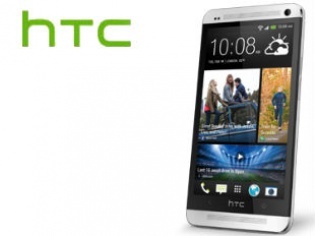 The recently released HTC One that is touted as a competitor to Samsung's GALAXY S4, may see a much smaller variant of itself, in the form of HTC One Mini. An Engadget report says that the rumoured HTC M4 would be modeled as HTC One Mini, and also goes on to state that the HTC One Mini would come with a 4.3 inch display.

Considering the display size, we can't help but compare the HTC One Mini to Samsung's GALAXY S4 Mini (that has 4.3 inch display) - mirroring how the HTC One competes with Samsung GALAXY S4. This competition assumes significant proportions when we take into consideration, HTC North-Asia President Jack Tong's recent statement, "Samsung has made fewer moves recently, this means HTC has the ability to make Samsung worried". In spite of this statement being made before the launch of HTC One or Samsung GALAXY S4, HTC's intent to compete with top brands is clearly reflected.

As for the other technical specifications of the HTC One Mini, the smartphone is expected with a 1.4 GHz dual-core processor, and the HTC Zoe share (HTC'S new image sharing technique) Ultra-Pixel camera (configuration details not available at this point in time). However, the USP of HTC One Mini is said to be its metallic unibody casing and the Beats Audio technology. Engadget states that the smartphone wouldn't make use of the Infrared Blaster mechanism that featured in the Stock Android version of HTC One. HTC's One Mini is widely speculated to launch somewhere in the third quarter of 2013.

HTC One Mini's speculations indicate that the "smaller sized variants of larger flagships" war has begun. Samsung already has the GALAXY S4 Mini and the more recent GALAXY S4 Zoom, so it is time we saw smaller iPhone and smaller Nokia Lumia variants, don't you think?
TAGS: HTC, smartphones, Android, Jelly Bean