Android Fans Rejoice As HTC One With Stock ROM Gets Confirmed
The $600 handset will start retailing in the US from June 26th, via Google Play Store.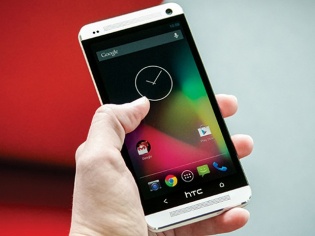 Following in the footsteps of Samsung, HTC too have decided to roll out a Nexus-like version of its flagship phone. According to the Taiwanese company's official blog, Google will offer HTC One with stock ROM through the Google Play store. The handset will start selling in the US from 26th of June at a price tag of USD 600 (Approx Rs 34,000). At this point, HTC has no plans of launching this device outside America.

It's definitely good news for those who prefer the "pure" Android experience. However, I think it makes more sense to stick with HTC's customization (called the "Sense" skin) since it offers interesting camera features, IR blaster, and a more polished interface. For more details, check out our HTC One review. Too lazy to visit another page? Here are the key hardware specs:
4.7" full HD display (1080p)
1.7 GHz quad-core Qualcomm Snapdragon 600 processor.
UltraPixel rear camera, along with 2.1MP front camera.
2 GB RAM.
32 GB internal storage.
Bluetooth 4.0, Wi-Fi, Micro-USB, NFC, GPS, Infrared port.
2300 mAh Li-Polymer battery.
With this, American consumers who prefer a pure OS can choose between quad-core devices from three brands - LG Nexus 4, Samsung Galaxy S4, and HTC One. Note that all three run the same basic chipset - Qualcomm Snapdragon 600, so it is no surprise that the software is inter-operable. If they all rank alongside a Nexus 4, Android OS updates can be expected to propagate quickly as well. The differentiation then, is in the rest of the hardware and design. Take your pick of Achilles' Heel among them - one whose glass rear is susceptible to breaking if it falls, one that's plasticky, and one whose camera specs may not be to your liking.
TAGS: Mobile Phones, Google, Android, HTC, One