Google I/O 2013 Round-up - Part 1: Galaxy S4 With Stock ROM, All Access Music Service And More | TechTree.com
Google I/O 2013 Round-up - Part 1: Galaxy S4 With Stock ROM, All Access Music Service And More
Samsung Galaxy S4 with stock Android Jelly Bean announced in addition to new updates for Google Play, Google +, Google Maps and few others.
The Google I/O developer conference is on at San Francisco from 15th May to 17th May 2013 and we already have tons of updates on what Google is working on and what it has in store for developers. The Day One of the conference had a long opening keynote with some new announcements. Now we have a Samsung Galaxy S4 running stock Android Jelly Bean, a new music streaming service named All Access and a some new updates for Google Play, Google +, Google Maps and few others.
900 Million Android activations and 48 Billion app downloads
The keynote began with some great figures from Google. Last year it was reported that there were 400 million Android activations while the new figure from Google suggest that the number has gone up to 900 million overall. The Google Play store downloads aren't too far behind Apple's latest numbers. They have reached 48 billion while Apple has just crossed 50 billion downloads.
Staying on numbers, Google has also revealed a 300 million increase in Chrome users from 450 million reported last year to 750 million active users today. Announced last year, the Google Cloud Messaging service has also seen a boost with 17 billion messages exchanged per day.
All Access music streaming service
One of the new (and anticipated) announcement at the keynote was the launch of All Access Music streaming service. It was rumoured earlier that Google was in talks with several labels for launching a music streaming service, and the announcement came as no surprise. The subscription cost is $9.99 a month and it will be launching in the United States today. All users will have a 30 day free trial and a sign up before 30th June would waive $2 off the subscription fee.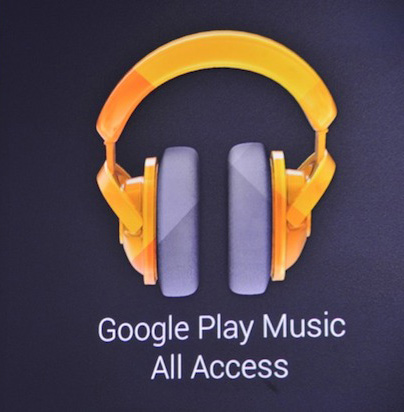 Samsung Galaxy S4 with stock Android Jelly Bean
Another important announcement from Google was the unveiling of an unlocked Samsung Galaxy S4 running stock Android Jelly Bean. The 16 GB model will be available via Google Play for $649 from 26th June onwards. The device would receive prompt updates as and when Google releases them. It would also be bootloader unlocked. So this is an ideal device for those who did not like the Nexus 4 or aren't too fond of Samsung's customizations.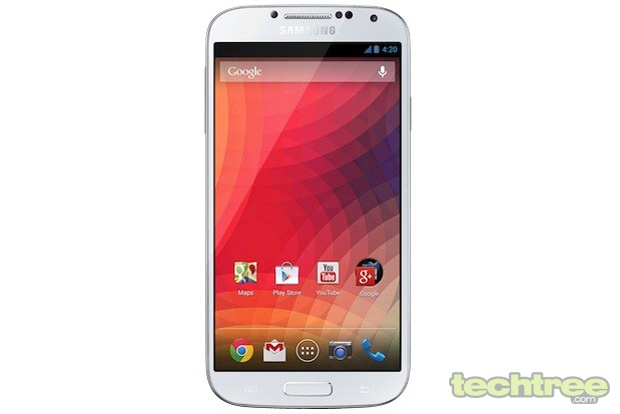 New look for Google +
Google also announced a new look for its social networking service Google+. The service has been updated with three enhancements like Stream, Hangouts and Photos. The Stream enhancement allows a unifying experience across all devices of the users. The new look would flaunt a three column design, mostly influenced by device screen resolution and orientation. Photos and videos would fill the entire stream and it would also learn to put relevant hashtags in posts automatically.
Google Hangout has been released as a standalone app for Android, iOS and desktops with a few improvements. Some improvements have been made to the Photos with features like Auto Backup, Auto Highlight, Auto Enhance and Auto Awesome. Here is a small demonstration of the changes.
Google Map updates
Google announced three new location service APIs for developers. Fused Location Provider brings in more accurate signals along with being more power efficient. The Geofencing API lets developers set app events for up to 100 location based triggers. And the Activity Recognition API figures out movement of users and reports back to the app.
Significant updates to Google Maps have also been released with a more personalised touch to navigation across all device form factors. User submitted photos and suggestions based on spots users enjoy the most are now an integral part of the mapping service. Here is a video of what is new in Google Maps:
Other announcements
Some other announcements include an update to Gmail which lets you use Google Wallet to send money via an attachment in the mail. Several new features have also been added to Google Now like voice queries and real time public transportation updates. Google's Voice search is about to reach the desktop via Chrome. The user needs to start with "Okay, Google" and they will get response as they get in mobile devices. Although there is no word about when this service would be available on Chrome.
Google TV has also been updated to the latest version of Android (Jelly Bean 4.2.2) and Chrome. And Google has also promised that updates will be available "in matter of weeks rather than months".
That's it for the time being. But do stay tuned in to Techtree.com for more updates from the Google I/O 2013.
TAGS: Google, Google+, Android, Maps, Google I/O 2013, GALAXY S4