The Start Button To Make A Comeback In Windows 8.1 Beta?
Clicking on the button wouldn't necessarily open up a Start Menu; it may just link back to the Start Screen.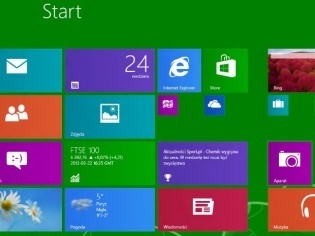 After reports emerged of Microsoft bringing back its staple "Start" button for its next Windows OS update, now a screenshot (shown below) has leaked, showing a dominantly visible "Start" button in Windows 8.1. The screenshot shows an unlabeled Start button, with the icon of the Windows 8 logo. A ZDNet report states that clicking the "Start" button wouldn't necessarily give users a conventional Start Menu. However, ZDNet also states that users would also be provided with options to eliminate the "Start" button, in case they were annoyed by its presence (although Windows 8 without a Start button seems to have been a bigger annoyance to users).

The "Start" button not leading to the old familiar Start Menu could still lead to ire among users, seeing as how the Start Screen in Windows 8 has turned quite controversial. However, the reported presence of the "Boot to Desktop" feature could please users, as it would be directing them to the traditional desktop feel of Windows, instead of the not-so-popular Modern UI. But this feature is expected to be turned off by default, thus users must turn it on explicitly.

As for the positioning of the expected "Start" button, we expect it to appear at the Taskbar, similar to how older versions of Windows carried their respective Start buttons. Microsoft hasn't explicitly made any of the details regarding the "Start" button public, but reports about the same have definitely created curiosity. If this new enhancement pleases loyalists, Microsoft could aim at recapturing a chunk of the declining PC market for the newer OS.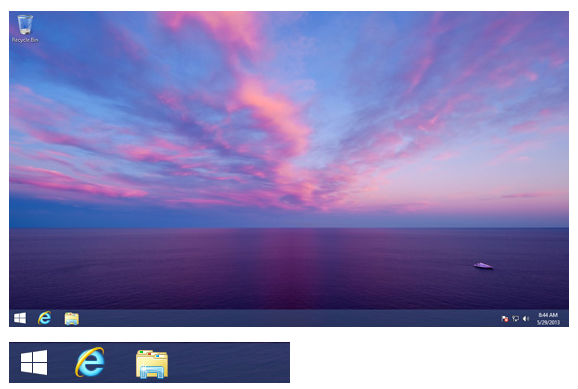 (image credit: ZDNet)

Also Read: Microsoft Readying Free Windows 8.1 Update