Nokia Lumia 920 Available Online For Rs 32,000 | TechTree.com
Nokia Lumia 920 Available Online For Rs 32,000
The company has thrown in a free induction charging pad to sweeten the deal further.
Good news for Nokia fans (and the 16% of our readers) who aspire to buy the Lumia 920. The Finnish company has significantly reduced the price of its flagship device to Rs 32,000. What's more, you'll also get a free wireless (induction) charging pad free on every purchase.
As many already know, Lumia 920 runs Microsoft's latest Windows Phone 8 platform. The phone is powered by Qualcomm's Snapdragon S4 chipset, featuring a dual-core 1.5 GHz CPU and Adreno 225 GPU. It has an 8.7 mp PureView camera with dual-LED flash, Carl Zeiss optics, and Optical Image Stabilisation. Apart from that, you get a 4.5" IPS panel with pixel dimensions of 768x1280, 1 GB of RAM, and 32 GB of internal storage. For more details, don't forget to check out our Lumia 920 review. Those interested in photography can also figure out everything that the Lumia 920's snapper is capable of, in our nifty camera features.
Just a couple of days ago, Nokia had started teasing about the Lumia 925 on its India website. It seems that the Finnish company wants to clear out its 920 stocks, before bringing out its next flagship. Another reason for this price-cut could be the entry of the Samsung GALAXY S4 in the market.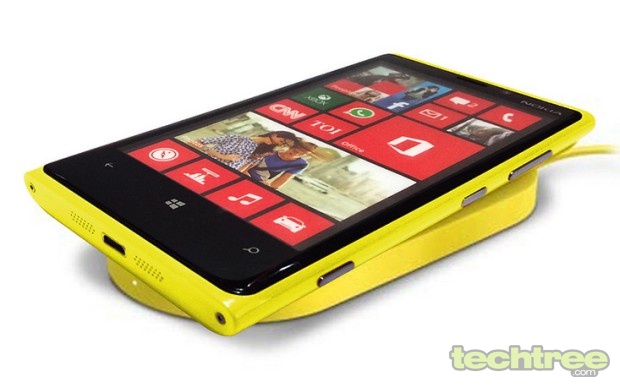 TAGS: Mobile Phones, Windows Phone, Nokia, Lumia