Rumour: Facebook Phone To Run Android, Be Made By HTC
Move over Windows Phone, easier Android social networking is on the way. Facebook is expected to collaborate with HTC once again.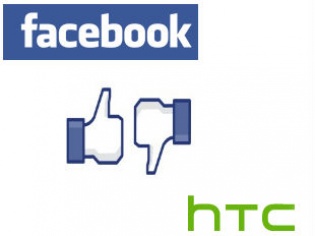 It seems the social networking giant has finally found time to launch its much-hyped and highly rumoured Facebook Phone. The Facebook phone is expected to incorporate "deep native Facebook functionality".

Facebook, had earlier sent out media invites for an event on April 4 with the tagline "Come See Our New Home On Android". A 9 to 5 Mac report states that the event is likely to oversee the new Facebook phone; which is expected to run on a new tweaked version of Google's Android operating system. 9 to 5 Mac also says that HTC would likely provide hardware for Facebook's new phone.

If this tie-up between HTC and Facebook turns out to be true, the social networking giant may see further increase in the number of users accessing its site via mobile platforms, an aim that Facebook has harboured for long now. HTC may well prefer such lifestyle branding, as they've been losing market share for a while now and don't seem to want customers to want a correlation between hardware specs and their device pricing.

In fact, HTC and Facebook had earlier collaborated on the HTC ChaCha and the HTC Salsa, both of which failed to impress people. Now, it seems that the rumours surrounding the new HTC-Facebook phone is just to capture some eyeballs across the world albeit before release (a ploy implemented to the hilt by Apple and Samsung).

Although, details such as the tech-specs of the HTC Facebook phone are unknown as of now, UnWired View says that the device would be named HTC Myst and would run on a 1.5GHz dual-core processor, with the Android 4.1.2 platform.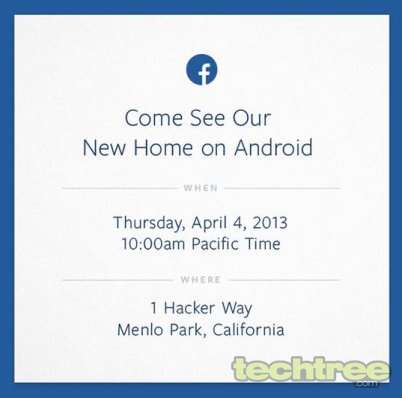 TechCrunch says that Facebook would be bringing its well-known native apps such as Messenger and improved social sharing, to its new smartphone.

For other details, we would have to wait until Facebook's April 4 event. If there indeed is a Facebook phone, are there possibilities of Apple and Samsung spending sleepless nights over it? Let us know your expectations.

Also Read:
Facebook Shows Off New News Feeds, Graphical Content Given Priority
Facebook For iOS App Now Adds Cover Photo Feature
TAGS: Facebook, Mobile, smartphones, Android, HTC